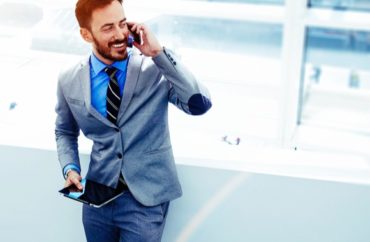 'Encouraged' but not required to go through media relations
Large organizations often recommend that journalists contact the communications office if they want interviews with employees.
Loyola University Chicago was one of them in recent years, and it went even further. It banned faculty and staff from responding to reporters' queries – including from its student newspaper, the Loyola Phoenix – and reaching out directly to get coverage for their research and events.
The administration even scolded Phoenix reporters for asking employees directly for interviews, leading to pushback from the Phoenix. Two national free-speech organizations piled on, accusing the Jesuit university of violating its own stated promises.
Under this pressure, Loyola has finally knocked down the wall it built between faculty and journalists.
The revised media relations policy, the product of an April working group, now states explicitly that faculty, staff and administrators are "welcome to respond directly" to interview requests, even though they are still "encouraged" to contact University Marketing and Communication for assistance. They can also proactively reach out to journalists to generate coverage of their research or events.
Making amends with the Phoenix, the policy acknowledges that the media need "direct access" to interview subjects. (The spokesperson who accused the Phoenix of "disrespectful and unacceptable behavior" for contacting faculty directly, Evangeline Politis, remains employed by Loyola.)
MORE: Loyola scolds student journalists for asking professors for interviews
Azhar Majeed of the Foundation for Individual Rights in Education, one of the national groups to denounce Loyola for the policy, was involved in the working group, he wrote in a blog post.
The working group also included Phoenix staff, university faculty and staff, outside media members and others, and their collaboration was "an amicable and fruitful one," said Majeed, who serves as FIRE's vice president of policy reform.
The leader of the working group, Vice President of University Marketing and Communication Jeremy Langford, wrote in a statement that the university invited FIRE into the working group because it was the "better way" to resolve the dispute.
Majeed agreed, and said it was indicative of FIRE's collaborative work with "universities and their stakeholders all the time." Cheers to Loyola for its willingness to engage in "thoughtful and respectful dialogue," as Langford said.
Strangely for a university of 17,000, Loyola does not have a speech-code rating from FIRE. The College Fix has asked FIRE for an explanation.
MORE: Loyola cuts off comedian's mic after he violates 'content restrictions'
MORE: Loyola students perform mock abortions
IMAGE: GaudiLab/Shutterstock
Like The College Fix on Facebook / Follow us on Twitter