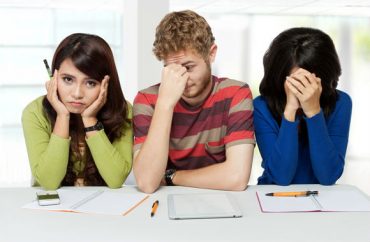 'The corporatization of universities will destroy American higher education'
Never mind all those "establishment concerns" over the "alleged lack of ideological diversity on American college campuses." The real problem with colleges is that the "modern American university is a right-wing institution."
That is the counterintuitive claim by Asheesh Kapur Siddique, an assistant professor of history at the University of Massachusetts Amherst, in a column published by Teen Vogue.
"The right's dominance of academia and its reign over universities is destroying higher education, and the only way to save the American university is for students and professors to take back control of campuses," he argues in his May 19 piece.
To support this claim, Siddique points to university trustee boards. These are "stacked with members from corporate backgrounds" who are thus, presumptively, right-wing.
Why, the corporation that oversees Harvard consists of "six MBAs and only four PhDs."
Nor is Harvard alone, he argues. Take Oberlin College:
[W]idely regarded as one of the most left-leaning and progressive institutions in the country, and a consistent object of right-wing caricature, recent and current trustees include a partner at the investment bank Lion's Head; the president & COO of a national radio conglomerate; the CEO of the investment bank Marathon Capital; a portfolio manager at Fidelity Investments; and a vice president at Apple.
Any movement to counter the hostile takeover of higher education must do three things, Siddique asserts:
1. "[S]upport and spread labor organizing across the country…"

2. "[R]elentlessly push the Biden administration toward canceling all student debt and supporting free public college for all."

3. "[A]ssert shared governance on campus" that gives faculty much more power.
"If we don't act, the corporatization of universities will destroy American higher education," he says.
Tacked on at the end of the column, a spokesman for Oberlin College vigorously contests Siddique's characterization of his school's governing board.
"Among the varied professional experiences represented on the board," writes Oberlin media relations director Scott Wargo, "are scientists, lawyers, artists and non-profit executives, a former college president, chief executive officers and investment officers, former college professors, a librarian, a teacher, and recent graduates who are pursuing advanced degrees."
The American Association of University professors appears to approve of this column, as the organization promoted a tweet by musicologist Marian Wilson Kimber using the column as a recruiting device.
For everyone reading Teen Vogue on the control of higher ed by boards, not faculty, here is where you can join the @AAUP: https://t.co/bQ7YN8QCwx.

— Dr. Marian Wilson Kimber #wearamask (@MWilsonKimber) May 20, 2021
"For everyone reading Teen Vogue on the control of higher ed by boards, not faculty, here is where you can join the AAUP," Kimber says.
MORE: Middlebury administrators apologize to students, pledge to try and prevent right-wing guest speakers
IMAGE: Odua Images / Shutterstock.com
Like The College Fix on Facebook / Follow us on Twitter