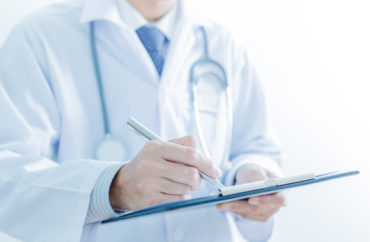 A few universities have begun to announce that they may require students get a COVID-19 vaccination when one becomes available.
What's more, a handful of universities are beginning to say they may require that students get the flu shot vaccine as well, which has traditionally been a voluntary choice.
Harvard will require students who live on campus get a seasonal flu vaccine, according to its newly released Residential Community Compact.
The University of Tennessee Knoxville also recently stated that students will be required to get the flu shot and may be required to receive the COVID vaccine after its release.
However, the "COVID-19 immunization would be required only if it has been medically proven to be safe and effective and is recommended by the CDC and Tennessee Department of Health," the UT statement reads.
It adds that the flu shot is crucial because COVID-19 and the flu may spread simultaneously during the 2020-21 flu season. What's more, students and faculty can request exemptions.
Asked whether the university has received any feedback over its decision, the university's director of communications, Melissa Tindell, told The College Fix, "While we have received a small amount of mixed feedback, we believe this action is in the best interest of our students and campus communities."
Danielle Goodrich of the Tennessee Coalition for Vaccine Choice told The College Fix in an email that the group believes "all medical interventions, including vaccines, must be a choice," and that "our schools and public health should uphold our inalienable, God-given rights."
Goodrich expressed concern for the University of Tennessee's mandate, stating that the flu vaccine is one of the most dangerous on the market with a 70 to 90 percent failure rate. She also said that there are "conflicts of interest at every level" with mandating the COVID-19 vaccine, such as its rush to the market and bypassing certain safety standards.
Many Americans are likely to resist vaccine mandates.
One petition has preemptively begun, garnering some 640,000 signatures, protesting a mandatory COVID vaccine. This is reflected in a recent poll conducted by the University of Chicago which found that if a vaccine against coronavirus becomes available, 49 percent would get vaccinated and 20 percent would not. Another 31 percent are unsure.
Other parents follow a general policy of refusing vaccines for themselves and their children.
Forbes reports however that a vaccine could become mandatory not only for colleges but for everyone in the U.S, and refusing it could become illegal.
"If you refuse to be vaccinated, the state has the power to literally take you to a doctor's office and plunge a needle into your arm," said Harvard law professor Alan Dershowitz, whose recent interview on the subject was quoted in the article.
Meanwhile, thousands of college professors are refusing to return to their campuses if the virus is not under control by the start of the academic year, The New York Times reports, calling it a faculty revolt.
MORE: Kids rarely transmit coronavirus, so we shouldn't make them wear masks
IMAGE: Nonwarit / Shutterstock
Like The College Fix on Facebook / Follow us on Twitter