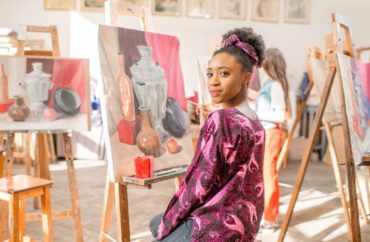 University plans to hire 20 anti-racism professors
The University of Michigan's flagship campus in Ann Arbor wants to hire a professor with a focus on anti-racism and "structural racism." The new tenured professor position is being offered in the public university's art and design school.
The position is being offered as part of the university's new "Racial Justice & Technology" cluster, according to the job listing for the Anti-Racism By Design professorship.
The professor will combine with a public policy and a information professor in "an emerging interdisciplinary field of research that centers structural racism produced and reproduced by information technology, design, and technology policies."
"Candidates will show a deep understanding of racial formations as they relate to design practices," the job description said. "Their work may include anti-racism in analytic frameworks, design methods, fabrication techniques, human-technology interactions, and other creative research and teaching that positively impacts racial justice."
It's part of an initiative to hire "at least 20 new tenure-track faculty…with scholarly expertise in racial inequality and structural racism to schools and colleges across campus."
"The initiative will recruit faculty who have scholarly expertise on bias and power within society and actions to change racial inequities in policies, structures, and human interactions," the university said. "It encourages an intersecting focus on pressing social challenges, including environmental justice and health equity."
Professor should be an expert on 'bias' and 'power'
The new design professor should "have evidence of scholarly expertise on bias and power within society" and "perpetuated through art and design and addressed by positive alternatives."
The Big Ten school offer not only typical classes in areas such as drawing, painting and clay, but also offers courses that merge political issues with art.
A class called "Art and Design in Context" will "chal­lenge stu­dents" to understand the relationship between "contemporary culture" and "the social, polit­i­cal, and cul­tural con­texts in which they exist."
The university has embraced a number of racial issue initiatives in the. It offers a "George Floyd Memorial Scholarship" and also awarded $260,000 in grants to university researchers for projects on how to fight racism.
MORE: I attended an anti-racism book club and it's worse than you think
IMAGE: Ross Helen/Shutterstock.com
Like The College Fix on Facebook / Follow us on Twitter