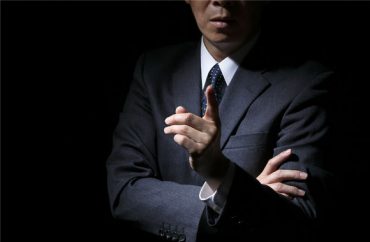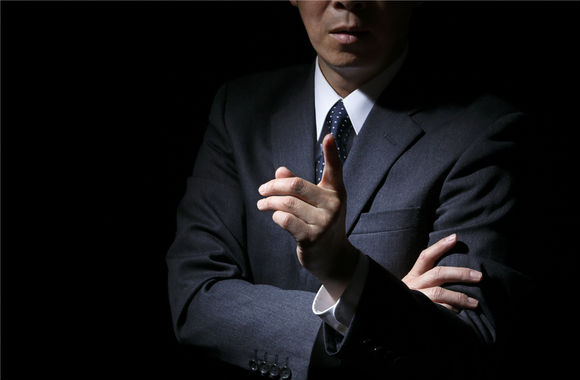 'It is punitive, vindictive, disenfranchising, and dehumanizing'
Ken Peterson thought he was in the clear after winning an appeal of his dismissal by Dixie State University.
Then the tenured music professor was ordered to sign a "Last Chance Agreement" if he wanted to return to campus.
The text of that agreement – which requires Peterson to affirm his "unprofessional/uncivil behavior" toward colleagues and "inappropriate behavior" with students, as well as censor himself on an ongoing basis – is drawing condemnation from academic and free-speech groups.
John K. Wilson, an editor for the American Association of University Professors' Academe blog, went so far as to call it "one of the most extreme violations of academic freedom and free speech that I've ever seen."
Peterson shared the five-page agreement earlier this month, saying he wouldn't sign it: "It is punitive, vindictive, disenfranchising, and dehumanizing."
The situation has caused quite the stir even beyond campus borders, the professor told The College Fix.
"You wouldn't believe how badly this has affected the performing arts program at DSU, the entire campus, and in fact, the whole close-knit community of Saint George Utah," Peterson wrote in an email.
Criticizing colleagues 'loudly' in public
The former director of vocal activities started teaching at Dixie State in 2002 and had been tenured for eight years when the university started termination proceedings in March.
The administration alleged that Peterson violated policies on faculty responsibilities and confidentiality, but AAUP's Wilson and Inside Higher Ed characterized his behavior as little more than "gossip" about a colleague.
"The original termination notice of March 2, 2018 accused me of slandering DSU's president and a former colleague in the theater department," Peterson told The Fix. It cited his "professional incompetence, serious misconduct or unethical behavior, and serious violation of University rules and regulations."
Among other allegations, Peterson disclosed "confidential information" about Theatre Department Chair Mark Houser's tenure review process, had an "unauthorized conversation" at a campus cafe where others "overheard" him, and "slandered" Houser and President Richard Williams by "loudly saying in a public place" that the two had "conspired" to fire another professor, Varlo Davenport.
MORE: Court rules university can't revoke 'academic freedom' for PR reasons
Wilson highlighted alleged falsehoods and violations of Dixie State policy in the university's stated termination of Peterson at the time.
The university incorrectly told the public that Peterson had been terminated when he had simply been charged, and it was only allowed to suspend and ban him from campus if his presence constituted "immediate harm" and a physical threat to others, Wilson wrote. Dixie State also violated its own policy by disabling Peterson's email account, he added.
The professor appeared to be the victim of retaliation for criticizing Williams and Houser and testifying on behalf of Davenport, who is suing several Dixie State officials for his firing, Wilson said.
Peterson appealed the termination, and last month the Utah System of Higher Education agreed with a faculty review board that said he should be reinstated. Dixie State claimed it "wholeheartedly supports" the reinstatement and "look[s] forward to working with Peterson again."
Gag order and ban on 'unfounded or untruthful derogatory statements'
Peterson wasn't so sure about the university's warm feelings toward him when he received the "Last Chance Agreement" earlier this month.
His reinstatement came with strings attached, and not just taking responsibility for alleged "unprofessional" and "inappropriate" behavior.
The university has "lost confidence in Dr. Peterson's ability act professionally and appropriately, in unsupervised or secluded areas," and he's being excluded from all "disciplinary, tenure and promotion committees."
He must stay at least 500 feet away from Houser, the department chair, and his family while on campus or university facilities. If they accidentally run into each other, Peterson must "extricate" himself from the situation.
MORE: Conservative prof to return to classroom after legal victory
Peterson must not do anything that will "damage, undermine, or sabotage" music and related programs and faculty. This includes what amounts to a perpetual non-disparagement clause and gag order, which he has already violated by posting the agreement:
Dr. Peterson shall not make unfounded or untruthful derogatory statements about Dixie State University and its faculty, staff, students or administration [including on social media]. … The content of this Last Chance Agreement … are to be treated as confidential information and not disseminated to third parties.
The agreement does not define "unfounded," "derogatory" or "unprofessional behaviors" that Peterson is ordered to "cease" as a condition of reinstatement. The practical effect is that Peterson could have to broadly censor any comments he might make about anyone at Dixie State.
He received official notice Aug. 16 that he was no longer employed by the university. Peterson declined to talk on the record with The Fix about his future plans, but he confirmed to a commenter on Facebook (below) that he's "looking into further legal action" against the university.
The administration has yet to return phone calls or interview requests through its Marketing & Communications email form that The Fix made last week.
'Any slip of the tongue or perceived slight' could get him fired again
Former employees and alumni have come to Peterson's defense, including former President Lee Caldwell.
"I can no longer remain silent about issues of academic freedom and the treatment of tenured faculty members by the current University administration," Caldwell wrote in a letter posted by FullDisclosureDSU.com. The website's self-described goal is to "unify the exhaustive efforts of multiple individuals who have sought truth and action regarding unethical practices at Dixie State University."
The reported process Peterson went through is "so lacking in principles of fundamental fairness that it shocks to conscience of anyone involved in higher education for any period of time," Caldwell wrote.
"I have personally known Dr. Ken Peterson for a decade," website creator and DSU alum Corinne McFerran wrote on the site, praising the professor for his teaching and "groundbreaking scientific discoveries about the inner workings of the upper abdominal muscles in relation to the voice."
The Last Chance Agreement is a "vile document with rampant rights violations, libelous statements, and an obvious bias against" Peterson, she continued, questioning why Houser hasn't sought a legal restraining order against Peterson if he's so dangerous.
Nearly 1,500 people have also signed a petition advocating Peterson's reinstatement. (It also demands the reinstatement of Glenn Webb, former music department chair, who was fired for "minor policy violations" as well.)
MORE: University demands 'civility' from conservative. His enemies defend him.
The Foundation for Individual Rights in Education said the Last Chance Agreement's restrictions on Peterson are "incredibly expansive and place fundamental restrictions on his speech."
In a blog post, Vice President of Programs Peter Bonilla highlighted the undefined terms in the agreement.
"Is any perceived insult against anyone in the administration ripe for punishment under the policy?" he wrote. "It's far too easy to imagine how DSU can justify any slip of the tongue or perceived slight as a violation that would justify termination."
Bonilla said elements of Peterson's case are "increasingly par for the course with university administrations," particularly Dixie State's rejection of faculty recommendations in favor of "unilateral" executive action.
This "erodes shared governance, and as such is a threat to academic freedom and tenure," as is the imposition of so-called "professional development plans" and agreements that require faculty to give up their rights, Bonilla said. "Unfortunately for academics across the country, DSU is not the only university willing to use this playbook."
MORE: Student told he can't openly disagree with gay marriage
IMAGE: NOBUHIRO ASADA/Shutterstock
Like The College Fix on Facebook / Follow us on Twitter