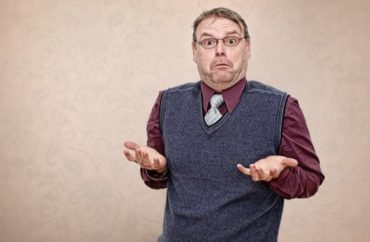 Mad that a white guy related to a Klansman gets to speak
Who gets to define "antiracism"? Apparently the least tolerant, most shrill voices in the room.
In the case of Tulane University, those are employees, students and alumni who think an antiracism book is too "violent" to get a hearing on campus.
Robby Soave at Reason digs into the bizarre outcry against Edward Ball, author of "Life of a Klansman: A Family History of White Supremacy," which tells the story of his Ku Klux Klan-member great-grandfather.
Having a discussion with Ball this week was not too triggering for Ibram Kendi, a Boston University professor whose 2019 book "How to Be an Antiracist" is practically required reading on the average campus.
Yet everyone from the student government on down was so offended by the idea of hosting a critical discussion about the Klan that the private university canceled its Thursday event with Ball and Prof. Lydia Pelot-Hobbs.
The Undergraduate Student Government Executive Board and School of Liberal Arts Student Government posted a statement Tuesday:
This event is not only inappropriate but violent towards the experience and work of Black people in the Tulane community and our country. … This is an outright disregard of Black identities on campus.
MORE: Tulane student government approves anti-white 'equity fee'
In an open letter to School of Liberal Arts leadership including Dean Brian Edwards, student government officials presumed to speak on behalf of "the entire undergraduate student body."
They said the planned event was "not only offensive and inappropriate but also undermines the efforts and experiences of Black people," and demanded the school "apologize to Black students, faculty and staff," calling it "the first step in undoing the harm you have caused many members of our community but is in no way the last."
Ball's work is not only not "actively anti-racist," but it is "antithetical to the anti-racist work" being done at Tulane, wrote USG Vice President of Academic Affairs Ingeborg Hyde (left) and SLASG President Amanda Krantz, who signed the statement.
Ball's race and relation to a Klansman is apparently what makes him problematic . They want Tulane to instead "prioritize uplifting Black voices and amplify the experience of Black, Indigenous, people of color." (Latinos and Asians aren't worthy of naming for the student government leaders.)
Soave said it's clear that critics of Ball's invitation know that he's not a Klansman, yet still think his virtual presence is harmful:
"The last thing we need to do is allow someone who is even reflecting on the hatred of their ancestors to speak about white supremacy, even if their efforts come from a place of accountability," one student wrote on Instagram.

"There is nothing that a book on white supremacy written by the descendant of a Klansman can do to promote or influence an anti-racism atmosphere," wrote another. …

One Tulane graduate commented on the Instagram post about the event's postponement that he was disappointed with this decision. An associate director in Tulane's admissions office responded: "Go cry about it."
This is far beyond Tulane students asking for more nonwhite speakers, he continues: "[T]hey do not believe someone like Ball should speak under any circumstances—and that they consider the very suggestion that he be allowed to speak (in a virtual space) an act of violence against marginalized students."
While Soave said the event has been "postponed," the university has not rescheduled it or responded to his query, making this a functional disinvitation.
Read the article and student government statement.
MORE: Tulane hosts anti-white 'Undoing Racism' workshop
IMAGES: Barnaby Chambers/Shutterstock, Ingeborg Hyde/YouTube
Like The College Fix on Facebook / Follow us on Twitter