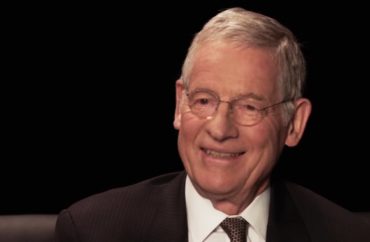 Professor Harvey Mansfield, a longtime and well-respected faculty member at Harvard University who's known as one of the only open conservatives at the Ivy League institution, has been disinvited by Concordia University in Montreal from giving a speech on the importance of great books.
He was slated to give the talk at the university's Liberal Arts College — which is devoted to the study of great books, Mansfield wrote in a Wall Street Journal op-ed published Sunday.
Why was the offer revoked? The venerable professor, who has been a Harvard faculty member since 1962, explained:
… a faculty meeting prompted by a letter from 12 alumni that demanded a reversal of the committee's invitation because my "scholarly and public corpus . . . heavily traffics in damaging and discredited philosophies of gender and culture." Promoting "the primacy of masculinity," apparently a reference to my book "Manliness," attracted their ire. Though I was to speak on great books, not gender, this "trafficking"—as if in harmful drugs—disqualified me without any need to specify further. Such sloppy, inaccurate accusation was enough to move a covey of professors to flutter in alarm.
Mansfield, a government professor at Harvard, wrote he was more surprised by his invitation to speak than the offer being rescinded. He added:
… free speech is no longer possible or desirable. It is diminished by the view that seizes on the power of speech to manipulate and denies its power to enlighten. Speech is not an alternative to power but a form of power, political power, and political power is nothing but the power to oppress. A professor like me might trick gullible students and lure them to the wrong side. So it is quite acceptable to exclude speakers from the other side. Supremacy of the wrong side must be prevented by supremacy of the right side. The university cannot be an ivory tower, a force for good above partisanship. It must be what it has allegedly always been, either a battleground fought over or a redoubt of the winner. This is the idea of postmodernism, a present-day version of ancient sophism.
MORE–Mansfield speaks: Venerable Harvard prof laments the ruination of higher ed
Like The College Fix on Facebook / Follow us on Twitter