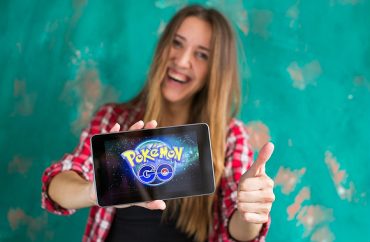 It was only a matter of time. A class to be offered this fall at the University of Idaho will let students play Pokemon Go for academic credit.
The new physical activity class, called "Pop Culture Games," aims to teach students about "active lifestyles, building teamwork and exploring their communities" with smartphone games such as Pokemon Go as well as others, a university news release states.
The course was developed and will be taught by grad student Steven Bird, an employee with the school's Department of Movement Sciences, who added Pokemon Go to the class after its success this summer with motivating people to go outside, move around, and meet and play with others, according to the university. Students in the class will also be playing the live-action game Humans vs. Zombies.
MORE: Millennials embrace capitalism when they play Pokemon Go
MORE: Pokemon Go is racist, player warns
"We are hoping to capture the interest in Pokemon Go and other active games and draw the link with a healthy, active lifestyle," Philip Scruggs, chair of the Department of Movement Sciences, told campus officials. "It's a great way to engage youth through adults, and a great way to engage families in active games together. Our interest is to turn folks onto an active lifestyle, and that can be achieved in endless ways."
Like The College Fix on Facebook / Follow us on Twitter
IMAGE: Shutterstock