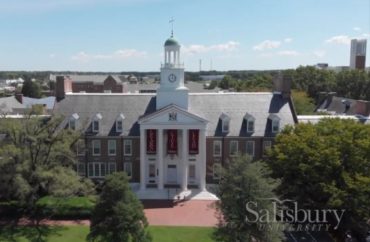 As Salisbury University leaders hash out sending students refunds after closing the campus in March in response to the COVID-19 crisis, they were still able to complete the hiring of the school's new associate vice president for diversity and inclusion and chief diversity officer.
It was announced this month that Joan Williams was hired to lead the newly re-formed Office of Diversity and Inclusion at the Maryland-based public university. She will earn $140,000 annually, campus spokesman Jason Rhodes told The College Fix.
Salisbury University saw an overall budget increase in fiscal year 2020, but a percentage of discretionary funding from offices and departments was redirected to other prioritized areas, such as financial aid for students, cost of living increases for auxiliary employees, and facilities maintenance, Rhodes said via email.
The student newspaper The Flyer reported in October that the budget redirecting meant "many departments have faced blind budget cuts, forcing the cutback on hours and amenities." Earlier this month, The Flyer reported that the administration announced enrollment fees will be increased by $224 next school year.
Asked about the financial decision-making process for the new chief diversity officer, Rhodes told The Fix "university budgets are based on priorities, and diversity and inclusion is a top priority for SU's President, Dr. Charles Wight."
"There was a vacancy in the President's Office, and that vacancy was used to create the chief diversity officer position. The institution's divisions were supportive of this addition and helped to ensure that adequate resources were made available for this important work," he said.
A local ABC news affiliate reports that the diversity hire was made "months after a number of racist graffiti incidents rocked the campus, sparking students to call on university leaders to make them feel more included and safe."
However, officials have refused to provide any information on that vandal's identity, including his or her race, but did say the suspect "is not believed to have an immediate connection to the campus."
As for Williams, she is slated to begin her position effective May 6, according to Rhodes.
A Salisbury University's press release on Williams' hiring said she describes diversity and inclusion as an "integral" aspect of the college experience.
"Universities are charged with preparing students for the workplace, and this work is essential to that goal," Williams stated in the release. "Part of preparing our students for this global economy is to assist them in acquiring the skills necessary to successfully navigate diverse spaces."
Rhodes said Williams will first embark on a "listening tour" to better understand the campus climate and the viewpoints of students, faculty and staff. She will also helm the university's relatively new Center for Equity, Justice and Inclusion, the "Powerful Connections" intercultural orientation program, and other initiatives, such as campus diversity awards, he said.
He also said that Salisbury used to have a chief diversity officer from 2005 to 2014 but it was folded into another position.
"Shortly after President Wight took the helm of SU in 2018, he determined that reinstating the Office of Diversity and Inclusion as a stand-alone entity and separating the chief diversity officer position from that of the associate vice president of institutional equity would best serve the university's current needs," Rhodes said. "Under his direction, that office was reinstated and a national chief diversity officer search initiated in 2019."
Prior to coming to Salisbury, Williams served as the director of diversity and institutional equity at the University of North Alabama.
MORE: Salisbury University says it has a suspect in racist graffiti case
IMAGE: YouTube screenshot
Like The College Fix on Facebook / Follow us on Twitter