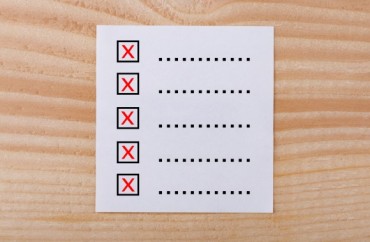 The University of Washington Tacoma is the latest institution to launch a bias incident reporting website, and officials detail no less than 15 different types of offense genres the campus community can report with it.
"Bias incidents are acts or behaviors motivated by the offender's bias against any combination but not limited to identities such as age, ancestry, color, disability, gender identity or expression, genetic information, HIV/AIDS status, military status, national origin, race, religion, sex, sexual orientation, or veteran status," the website states.
Depending on the bias incident reported, some form of sanctions could be meted out, according to its FAQ page.
"The university may start proceedings under the student conduct code, the general campus conduct code, or processes under other UW policies," it states.
The system was created on the heels of a 2017 report from the Foundation for Individual Rights in Education that found that the proliferation of bias response teams, "staffed by law enforcement and student conduct administrators, and left without training on freedom of expression, represent an emerging risk to free and open discourse on campus and in the classroom."
But UW Tacoma stu­dent Allie Kruse told the campus newspaper The Ledger that the new system will help the campus feel more "safe."
"It's important to spend your time in a place where you feel safe. We spend so much of our time here and it should be enjoyable for everyone," Kruse said.
Campus leaders are also encouraging professors to list the new reporting system on campus syllabi. While the student newspaper reported that scholars are required to note the new system, UW Tacoma spokesman John Burkhardt told The College Fix via email it's just a suggestion.
"The university doesn't have any requirements around syllabi. Rather, the university provides suggestions to faculty on the kinds of issues they may want to address in syllabi, along with suggested language," he said. "The availability of the bias incident reporting website is one of the services for which there is suggested syllabus language."
As for the new reporting system, Burkhardt said it's similar to systems in place at many other universities.
"A quick Google search turned up the following: University of Wisconsin, University of Arizona, Oregon State University, Cornell, and many, many others," he said. "… These systems are one of a number of reporting systems universities have available to students, faculty and staff. These include, for example, systems students use to evaluate their instructors, systems that can be used to report Title IX-related issues, accident reporting systems, etc."
But bias reporting systems have come under fire in recent years, including from scholars and students, who say the teams hinder free speech and academic freedom and create an Orwellian atmosphere on campus.
Such is the backlash that at one point last year the Tennessee's state legislature even considered a bill that aimed to provide sweeping protection to college students' free speech rights on campus in part by outlawing bias-reporting systems. Even in the state of Washington, where Tacoma is located, a similar bill was presented in 2015. But that effort to defend unfettered free speech, presented by Rep. Matt Manweller, a Republican, ultimately faced backlash.
But FIRE warns that Bias Response Teams "create—indeed, they are intended to create—a chilling effect on campus expression. Even if a Bias Response Team does not have the power to take punitive action, the prospect of an official investigation may make students and faculty more cautious about what opinions they dare to express."
"Beyond First Amendment concerns, encouraging students and faculty to anonymously report one another to administrators for subversive or offensive views is illiberal, and antithetical to a campus open to the free exchange of ideas."
MORE: 70 colleges send the cops after people who trigger 'bias incidents,' report finds
Like The College Fix on Facebook / Follow us on Twitter
IMAGE: Shutterstock