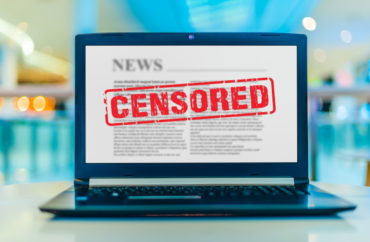 Restrictions on power of 'Media Board' that reports to administrators 
A popular expression in political circles is "personnel is policy." It means that the right to choose who fills a given role often determines what policies will result from that role.
Since 1970, the University of California-Davis has exercised the right to hire and fire the editor-in-chief of The Aggie through the "Media Board," an oversight group that reports to the chancellor's office.
Regardless of its intentions, the board effectively determines content (policy) through its hiring and firing power (personnel). It practices censorship one step removed.
Under ongoing pressure from the Foundation for Individual Rights in Education, Student Press Law Center and Aggie editors, the taxpayer-funded institution has finally removed the Media Board's unbridled discretion to regulate newspaper content via personnel decisions.
FIRE celebrates a new appendix to the Media Board policies that limits its role. While candidates for EIC must interview with the Media Board, its feedback is solely "advisory to the EIC Hiring Committee" – composed of the editors – and the board will have "no vote in the selection process."
MORE: UC spent $800K trying to cripple newspaper that mocked 'safe spaces'
Even when the hiring committee chooses a candidate, the Media Board's only role is to ensure "university policies and practices and state and federal law were followed during the hiring process before the candidate is given a formal offer."
Whereas the Media Board previously had sole discretion to remove the EIC, the new appendix vests that role in the newspaper's Editorial Board. The Media Board can request a vote of no confidence, and the grounds for removal, but the managing editor controls whether to move forward.
FIRE and SPLC warned the administration last spring that the Media Board's influence over Aggie personnel was both constitutionally improper and a violation of California law, which prevents administrators from exercising control over student media.
FIRE notes that the Media Board set the tone for Aggie coverage in addition to its personnel power:
The board was also charged with ensuring the Aggie "serve the general campus community," "serve the interests of the students," and "use propriety and good taste in expression." Knowing that, editors put their jobs at risk every time they chose to run a story or publish a picture that the campus community or a member of the Board might find "improper" or lacking in "good taste."
Read the new appendix and FIRE blog post.
MORE: Student newspaper removes op-ed calling GOP 'true winners' of election
IMAGE: Monticello/Shutterstock
Like The College Fix on Facebook / Follow us on Twitter