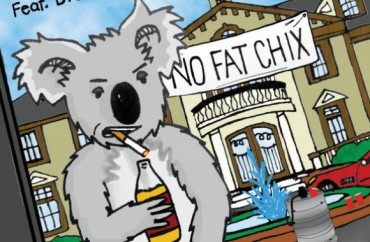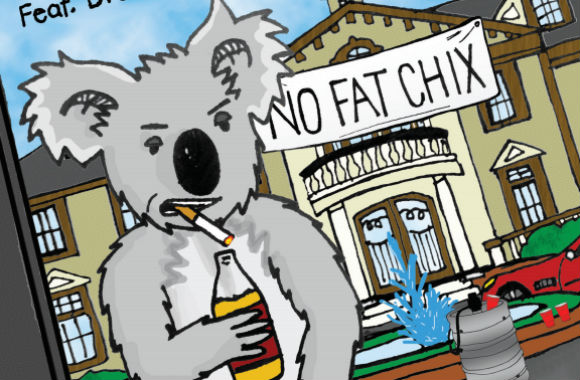 All to stop The Koala from receiving $450 in student activity fees
The 9th U.S. Circuit Court of Appeals scolded the University of California-San Diego a year ago for trying to shut down a satirical student newspaper by defunding all campus media.
It reinstated the First Amendment lawsuit by The Koala, which had drawn the ire of student government leaders and administrators for mocking "safe spaces."
The parties settled last month, and thanks to a public records request by the Foundation for Individual Rights in Education, we know exactly how much this poorly constructed attempt at censorship cost California taxpayers: $824,317.86.
As FIRE said Friday, "that's just north of 1,820 times the amount of money [$452.80] The Koala was denied under the unconstitutional funding change."
The settlement gives The Koala $12,500 and a minimum $1,500 reimbursement for its print costs from the student government each academic year as long as it fulfills the requirements for official recognition. Its lawyers at the region's ACLU affiliate get $150,000 in attorney's fees and costs.
Then there's the money the University of California spent on its own lawyers, which makes the settlement look like chump change: $662,317.86.
MORE: 9th Circuit reinstates 'Koala' lawsuit against UCSD
The first invoice from Chicago's Schiff Hardin is from May 24, 2016, a week before The Koala actually filed suit. The law firm would submit 30 more stretching to Oct. 6 of this year, ranging from a low of $94 on May 4, 2017 to a high of $110,000 on April 21 this year. About half the invoices are five figures. There's also an invoice from Orrick, Herrington & Sutcliffe on Nov. 8, 2019 for more than $150,000.
Rather than admit it was stupid to try to kill The Koala by defunding all student media after specifically singling out The Koala as "repugnant, repulsive, attacking and cruel," the university kept paying its lawyers trying to get the 9th Circuit to reconsider.
According to FIRE, its request for a panel rehearing and argument for mootness (because The Koala's campus recognition lapsed) both failed.
Campus newspaper The Guardian does not seem to have covered any legal developments since The Koala started winning (what a coincidence).
Last month's settlement also drew little media attention, which is surprising given that journalists love to draw attention to their fights against censorship. Southern California's City News Service appears to be the only news organization to take note, and it couldn't reach the university for comment.
MORE: 9th Circuit bans defunding as retaliation for student speech
The Student Press Law Center, which filed a friend-of-the-court brief in support of The Koala, noted the settlement while opining that The Koala trafficked in "racist, homophobic, Islamophobic, and anti-Semitic slurs and language." (It's a shock-jock newspaper that is intentionally over the top, more performance art than screed.)
ACLU lawyer David Loy told the nonprofit group that UCSD had attempted "the next frontier of censorship on campus" by using a "superficially neutral" way of retaliating against speech that offended administrators:
"This is one of the few cases that have really addressed the issue of cutting off the financial lifeline of the press … strangling the financial lifeline is every bit as dangerous as directly censoring it," Loy said. "I think that's why this is an important precedent to send a message to administrators that they can't get away with censorship just by dressing it up in nicer clothes."
The settlement is a victory for student journalists across the country who don't intentionally try to shock or offend, yet end up in the cross hairs of administrators who don't like their coverage, he continued. "The stakes in this case went way beyond this particular case on this particular campus."
Until administrators start getting held personally liable for constitutional violations, it's unlikely they'll learn the lesson of this settlement, though.
MORE: University sued for defunding student paper that mocked 'safe spaces' 
IMAGE: The Koala
Like The College Fix on Facebook / Follow us on Twitter