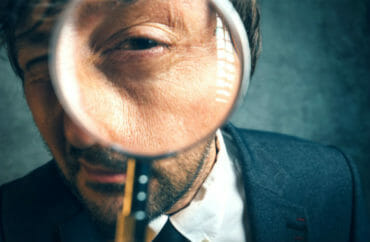 Baffling acceptance of suspicious documentation
The Varsity Blues admissions scandal was not the end of problems in the University of California's admissions system.
The San Francisco Chronicle reports that a new internal audit revealed many avenues for admissions fraud among the system's campuses, particularly for purported athletes and for students from "unusual backgrounds."
The new admissions audit, the first since last summer, examined how well schools followed their admissions rules from 2016 through 2019:
The new review cited particular problems in UC's "special talent admissions," where auditors couldn't tell how many applicants were admitted for this reason — typically athletes — because campuses "do not systematically identify and track them" in one place. The auditors had expected to look at the ethnic breakdown of this group, but couldn't because of faulty data.

Problems also existed with campuses' following the rules for "admissions by exception." Those are applicants from unusual backgrounds who are considered likely to succeed even though they don't meet all admission requirements. In several cases, auditors could find no explanation for why such students were admitted.
Campuses – mercifully unidentified in the report – had trouble "ensuring that all athletes participated in the sport they were admitted to play" or explaining why athletes stopped playing.
Troubling examples include schools that accepted a "homespun computer printout as proof" of an athlete's talents and let an applicant "use his musical track record as proof that he'd won a science award," according to the Chronicle.
Regent Gareth Elliott, chair of the audit committee, told the auditors after their presentation that he was "quite troubled" by the audit results.
Read the article and the report.
MORE: Harvard investigates fencing coach for admissions fraud
IMAGE: igorstevanovic / Shutterstock.com
Like The College Fix on Facebook / Follow us on Twitter