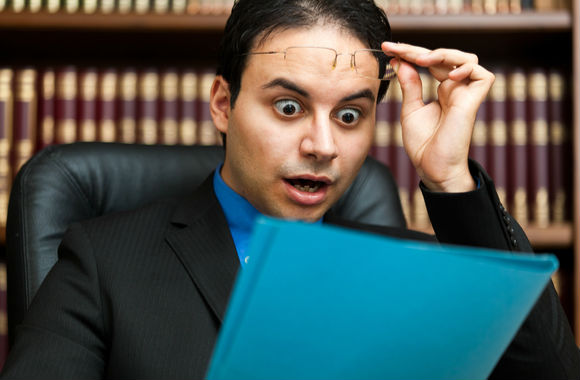 Only one legally binding promise, though
About a year and a half after students sued the University of Illinois for policies that allegedly infringe on their First and Fourteenth Amendment rights, the parties have settled the case.
The timing is telling, since UI convinced trial and appeals courts to not issue preliminary injunctions against the policies at issue.
Nonprofit membership association Speech First, representing the anonymous students, was approaching a Feb. 1 deadline to file a petition for Supreme Court review. The settlement was signed three days before the petition was due, and filed with the trial court Tuesday night.
The taxpayer-funded institution only made one legally binding promise – to not reinstate a provision it removed soon after the suit was filed. That provision required prior approval for students to post and distribute "promotional materials of candidates for non-campus elections."
The other challenged policies remain in effect, including UI's Bias Assessment Response Team, but the university claimed it won't enforce them the way Speech First fears. That was enough for the nonprofit, at least until the university breaks its word.
"Speech First acknowledges that this Agreement does not require the University to change any policies, practices, or procedures in effect as of the date of this Agreement," the settlement reads, but the group reserves the right to bring a new suit against those policies.
"Prior to this settlement agreement, the University had never made those representations" about the free speech rights of students related to its two bias teams and its "no-contact directive" policy, Speech First wrote in a statement given to The College Fix.
"These policy changes clarify that the university administration may not intimidate students into silence by accusing them of 'bias,'" said President Nicole Neily, an alumna of the university. The settlement "makes clearer where the school's authority ends."
The university didn't answer a Fix query Tuesday night about why it was seemingly afraid of Supreme Court review, and seeking clarification about an ambiguity in the settlement.
Speech First settlement with University of Illinois by The College Fix on Scribd
Bias teams 'have no authority to impose any form of discipline on any student'
The UI lawsuit hadn't gone well for Speech First, founded nearly three years ago, since it was filed in May 2019. A federal district judge court in Illinois refused to issue the sought injunction that September, saying the university was trying to amend its policies in good faith.
Last July, a three-judge appeals panel rejected Speech First's argument that the university's bias team – whose law enforcement member made it literal "speech police" – was similar to the bias team at the University of Michigan, which it shuttered following a 6th Circuit ruling in favor of Speech First.
In September, the 7th U.S. Circuit Court of Appeals refused to hear Speech First's appeal as a full court ("en banc").
But Speech First got a high-profile victory in October, when the 5th Circuit reinstated its lawsuit against the University of Texas-Austin. That panel called UT's bias team "the clenched fist in the velvet glove of student speech regulation" in spite of its avowed limited authority. UT quickly settled with Speech First, dissolving the bias team.
Speech First's settlement with UI includes two curious statements on which "the Parties agree."
The Bias Assessment Response Team and University Housing's Bias Incident Protocol "have no authority to impose any form of discipline on any student," the provision reads. Their members "cannot compel students to speak with BART or BIP about bias-motivated incidents," and students won't be "disciplined in any way" if they refuse to speak with team members.
MORE: Suit says U. Illinois uses bias policies to silence conservative students
The second provision pertains to the university's procedures for no-contact directives, which Speech First alleges were used against a student journalist.
They can only apply to "bias-motivated speech" when a "Disciplinary Officer determines that the speech is accompanied by allegations of an actual or foreseeable Student Code violation, such as sexual harassment or stalking."
Speech First said it "takes no position on the University's representations" about its practices for BART, BIP and NCD. It agrees the settlement "does not confer any enforceable rights" regarding those remaining policies.
The settlement represents a narrow victory for Speech First insofar as most of the policies it challenged remain in place 20 months after its suit was filed.
The University of Michigan and University of Texas, by contrast, eliminated their bias teams following appeals court rulings in favor of Speech First, and Iowa State University quickly revised its policies regulating political speech after Speech First sued on the eve of the Iowa caucuses.
The Fix asked UI whether it was concerned that the 7th Circuit ruling was an outlier relative to other circuits that sided with Speech First, which might put the university in a worse posture before the Supreme Court.
The Fix also asked for clarification of the settlement's provision on BART and BIP, which is silent on whether the two teams have authority to refer students for discipline by other campus entities. By its literal words, the provision only protects students from discipline who refuse to speak to the teams, not those who do speak.
MORE: UT ditches bias team after 5th Circuit ruling
IMAGE: Minerva Studio/Shutterstock
Like The College Fix on Facebook / Follow us on Twitter