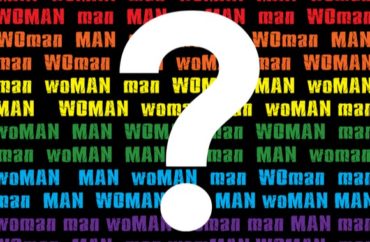 A group of transgender students at the University of Illinois gathered on campus on Saturday to protest the use of their "deadnames" during the school's graduation ceremonies.
The term "deadname" refers to a transgender individual's previous name that corresponds with their biological sex at birth.
Cyrus Arnieri, a transgender male who recently graduated from the College of Agricultural, Consumer and Environmental Sciences, said despite legally changing his name on April 1, hid deadname was called and displayed on the TV screen during the ceremony.
"My deadname rang in my ears," Arnieri told local reporters. "My moment was ruined."
Daniel Camacho, a recent engineering graduate, said the school also announced his deadname when he walked across the stage on May 14.
"My old legal name is a traditionally feminine name. So in addition to it being very embarrassing and ruining the moment, I was kind of outed as trans," Camacho told reporters.
"If I had known that that would have happened, I would have chosen to not walk," Camacho said. "It both ruins the moment and it's humiliating…It's embarrassing and (deadnames are) a very personal thing."
The protest on Saturday was attended by about 60 individuals who handed out rainbow flag stickers.
Late last week, the school apologized for using deadnames during graduation ceremonies.
"The University is very sorry about the distress graduates experienced when their deadnames were used during Convocation stage crossing ceremonies, and we sincerely apologize for the error," the Office of Inclusion and Intercultural Relations said in a statement.
"We learned of instances of deadnames being used at stage crossings, and as soon as those graduates alerted the staff, our Commencement team worked with them immediately to correct the mistake and allow them to walk again using their name of choice."
The issue of deadnames at graduation ceremonies has festered on campus for years. In 2019, at Northern Illinois University, a group of students filed a complaint with the school's bias response team complaining about the school's failure to use their preferred name. Instead, their deadnames were printed in the graduation booklet.
"This is horribly upsetting and appalling," complained a student. "These students spent years of hard work and were then horribly disrespected by NIU at their COMMENCEMENT."
Also in 2019, a transgender student at Iowa State University changed their name in the school computer system, only to later find out the computer switched back to their deadname.
"This is a possibly dangerous situation for me since I am a forestry major and my program is more conservative," the student wrote. "Seeing or hearing the name causing me [sic] intense mental grief and I literally cannot take it."
"We value every student, and we will continue to improve our systems so we demonstrate to each graduate how much we value them," University of Illinois spokesperson Robin Kaler said in a statement.
MORE: At University of Illinois, 265 bias complaints enforced by literal 'speech police'
Nat Ax/Shutterstock
Like The College Fix on Facebook / Follow us on Twitter