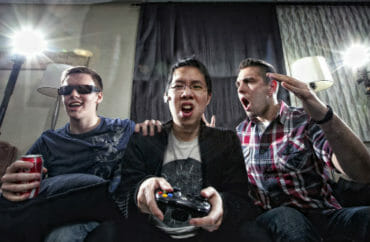 Creative types aren't exactly known for earning fat paychecks. But they might have a better shot at bringing home the bitcoin with a new University of Texas program on video game design, coding and visualization.
Variety reports that the gaming curriculum will be available as a minor in two departments: Arts and Entertainment Technologies, and Computer Science. Both are getting new courses to supplement their existing offerings.
"We are aggressively recruiting practitioners with substantial industry experience and aim to double the number of faculty in game design by 2020," said Bruce Pennycock, chair of Arts and Entertainment Technologies.
The Game Development and Design Program is focused on industry partnerships and giving students access to gaming studios and professionals. "A community of industry professionals will support the Game Development and Design Program, ensuring that the curriculum tracks respond to trends in the gaming industry," Variety said.
Texas already has 20,000 games-related jobs and expects 10 percent growth in the next eight years.
MORE: The problem with video games is they reward hard work: professor
IMAGE: Taylor McBride/Flickr
Like The College Fix on Facebook / Follow us on Twitter