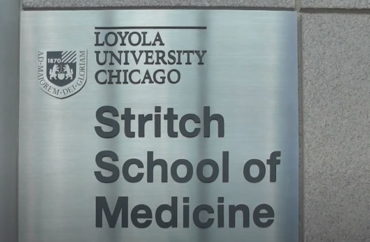 A "Diversity in Surgery" program at Loyola University Chicago Stritch School of Medicine that requires applicants submit a photo as part of the process is now under federal investigation for alleged discrimination on the basis of race.
The program describes itself as "intended to encourage medical students from racial and ethnic groups that are underrepresented in medicine to consider pursuing a career in academic surgery."
The nonprofit medical advocacy group Do No Harm flagged the internship in an August 2022 complaint, and the U.S. Education Department's Office for Civil Rights on Jan. 19 agreed to investigate the program, according to the memo from the civil rights office.
The feds stated they will look into whether the program discriminates based on race by excluding med students who do not identify as black, Latino or Native American. The office pointed out that because Loyola University Chicago Stritch School of Medicine receives federal funds, the school is subject to federal anti-discrimination laws.
Do No Harm argues the program runs afoul of Title VI of the Civil Rights Act of 1964, which prohibits discrimination on the basis of race.
The statute states: "No person in the United States shall, on the ground of race, color, or national origin, be excluded from participation in, be denied the benefits of, or be subjected to discrimination under any program or activity receiving Federal financial assistance."
The med school's website states the program provides a $2,500 stipend to help defer the costs of travel, lodging and incidental expenses. It also states as an eligibility requirement that applicants must be "African American/Black, Hispanic/Latinx, American Indian/Alaska Native, Native Hawaiian/Pacific Islander."
The Daily Caller reported the interns "can be placed in various services including the burn unit, colon and rectal surgery, plastic and reconstructive surgery and trauma surgery where they will assist the surgical team and gain operating room experience."
Do No Harm describes itself as a "diverse group of physicians, healthcare professionals, medical students, patients, and policymakers united by a moral mission: Protect healthcare from a radical, divisive, and discriminatory ideology."
The College Fix today also reported on another similar complaint by the group that prompted a federal investigation for alleged race discrimination.
An elective program at the Indiana University School of Medicine is also under federal investigation for discrimination based on race for its "Underrepresented in Medicine Visiting Elective Program" that requires candidates be "Black/African American, Hispanic/Latinx, LGBTQ+" to qualify, according to its website.
MORE: Embattled Stanford Professor of Medicine Jay Bhattacharya: 'Academic freedom is dead'
IMAGE: Loyola University YouTube screenshot
Like The College Fix on Facebook / Follow us on Twitter