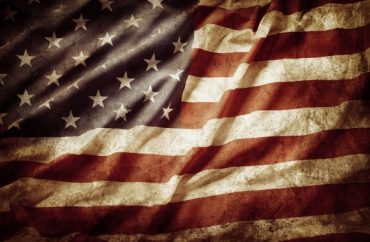 The University of California Davis Student Senate has approved a measure that allows them to remove the U.S. flag during meetings, and now controversy swirls over whether the decision was made because some students bristle at the sight of the stars and stripes.
The measure, approved Thursday, strikes a bylaw requiring the American flag to be displayed at meetings, Campus Reform reports. The effort basically makes displaying the flag at senate meetings optional, the Sacramento Bee reports.
"The concept of United States of America and patriotism is different for every individual, it should not be compulsory that the flag is in view at all times during Senate meetings," the resolution states.
A spokesperson for UC Davis dismissed the concern and anger this issue has raised among some, telling Campus Reform it "is a student effort and student decision, and not an administrative one."
While some have decried the move as a political statement, Jose Antonio Meneses, the student who introduced the resolution, told the Sac Bee that the changes were meant to align campus policy with federal law, which he says doesn't allow an organization to mandate displaying the flag.
"It wasn't political in any way," Meneses said. "But because it is the United States flag … it's a touchy subject to talk about. We want to make sure we are not sued. … It's not a ban on the flag."
MORE: University bans American flag to combat 'hate-based violence'
MORE: Military students forced to take down American flag under threat of expulsion
Like The College Fix on Facebook / Follow us on Twitter