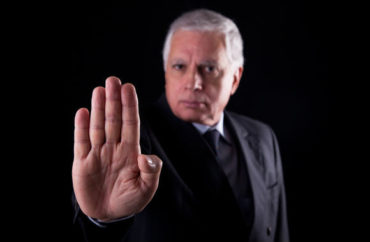 Three policies to limit public criticism from faculty
Franciscan University of Steubenville, like many religious institutions of higher learning, has an inherent tension between academic freedom and its religious doctrines.
It faced a backlash from donors after initially defending a professor who taught from a book that depicts the Virgin Mary in a sexually explicit manner.
After reversing itself and promising a review of academic freedom standards to prevent "the future use of scandalous materials," the Catholic university is cracking down on faculty who criticize it beyond the veil of anonymity.
Church Militant, which first made public the book taught by Prof. Stephen Lewis, obtained a copy of the revised academic freedom standards, which it said were sent to all faculty this week.
The document offers an amended version of the American Association of University Professors' 1940 Statement of Principles on Academic Freedom and Tenure, which is widely adopted in academia.
After reminding faculty that "the public may judge their profession and institution by their utterances," Franciscan's version adds to the AAUP statement:
Anonymous communication of facts or opinions about the University to media outlets or other external organizations is unprofessional and unethical, and may be grounds for disciplinary action.
Church Militant said it had learned that faculty who were critical of the university "have since retained lawyers to protect their legal and academic rights on campus from potential reprisals from the university."
It also published a proposed policy on "disagreements among faculty" that does not mention disciplinary action but covers similar subject matter.
"At no time is it appropriate for faculty to breach confidentiality" by "spreading defamatory material among other faculty, students, or the public … involving media outlets or providing them with anonymous information … announcing information about the situation on social media; or otherwise going outside the circle of parties immediately concerned with the alleged objectionable behavior." The proposal makes clear these are just examples and not an exhaustive list.
Yet another proposed policy on social media, obtained by Church Militant, says faculty "shall" show "the same level of professionalism in social media that they would when speaking to traditional media." But they "should" use language that is "edifying," quoting from the apostle Paul's epistle to the Corinthians that distinguishes between things that are "lawful" and that "build up."
Read the Church Militant report.
MORE: FUS stood to lose millions if it didn't ban explicit Virgin Mary book
IMAGE: AlexandreNunes/Shutterstock
Like The College Fix on Facebook / Follow us on Twitter