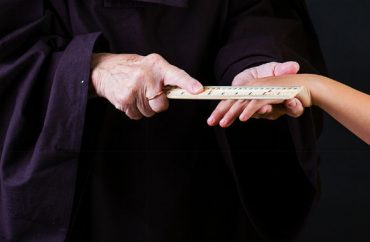 Refuses to specify anything about vandalism
Loyola University Chicago doesn't know who's behind a string of vandalism incidents on the third floor of the Campion Residence Hall. But it wants to scare the building's residents into ratting out the perpetrator(s).
Also an option: guilting them into squealing by appealing to their wokeness.
The left-wing Catholic institution sent a vague email to third-floor residents that warned Loyola may "move forward with holding the community accountable" for the vandalism, which it refused to even describe or specify with dates and floor locations.
Vagueness seems to be the weapon of choice for Loyola, refusing to specify if it might fine or punish the entire residence hall for its own failure to identify perpetrators, the Loyola Phoenix reports. According to Tiffany Gonzales, associate director of Residence Life:
Everything looks different for every situation. So it could be the floor, it could be an entire building. It really is situation-dependent so I can't say specifically for this incident … what this would look like because we're still working through that.
Gonzales may have slipped up in her interview, telling the Phoenix that Campion Residence Director Ami Thakkar sent the vague email "to make the community aware of some of the policies around bias-motivated discrimination [and] around our property damage."
MORE: Loyola cuts off comedian's mic after he violates 'content restrictions'
She then refused to specify whether the vandalism incidents involved bias-motivated discrimination, which under Loyola policy refers to "misconduct against any person or group of people" based on actual or perceived race, national origin, sex, gender identity, sexual orientation, religion and several other characteristics.
Writing the phrase "marriage is between one man and one woman" on a whiteboard, for example, could constitute bias-motivated discrimination at the Jesuit institution. Indeed, Campion resident Emma Batterman told the newspaper that "someone wrote something inappropriate on one of the whiteboards" but she didn't know what.
Thakkar's email does not refer to any specific section of Loyola policy beyond vandalism, according to the Phoenix. It simply mentions the Community Standards, which outline "acceptable student conduct," and warns that Residence Life staff will determine how much to charge students for "tampering with, defacing, or causing damage" to property.
Loyola policy is designed to keep even senior officials in the dark about the specifics of violations.
Dean of Students Will Rodriguez told the Phoenix he's clueless about the nature of the vandalism because he's an "appealing officer" and must remain neutral in the event students are punished and appeal the punishment.
MORE: Under pressure, LUC ends ban on faculty talking to student reporters
MORE: Lawsuit says LUC broke its rules by banning accused student's advisor
IMAGE: Mat Hayward/Shutterstock
Like The College Fix on Facebook / Follow us on Twitter