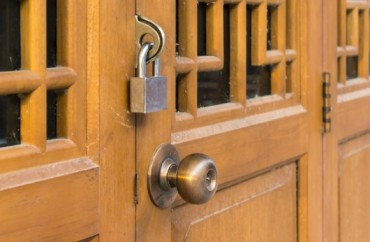 Seized his notes, preventing 'adequate' defense
Accused students in Title IX proceedings are often upset by the restrictions placed on their advisors, such as requiring them to stay silent in hearings. This amounts to university lawyers grilling students who often aren't old enough to legally drink, without the benefit of defense lawyers.
But Loyola University Chicago is the first university I remember seeing that allegedly refused to let an accused student bring his advisor to a key meeting.
A new federal lawsuit alleges that the Jesuit university repeatedly kneecapped the defense of "John Doe" as he faced allegedly coordinated sexual assault allegations from two accusers.
"Jane Roe" and "Elizabeth" filed "nearly identical" complaints against Doe on the same day in November 2016, "just moments apart," accusing him of non-consensual sexual penetration in their relationships with him 10 months and two years earlier. (The lawsuit says Elizabeth dated Doe, but Roe did not.)
Loyola consistently treated Doe and his accusers by different standards, according to the suit. It didn't interview witnesses that he said "would have exculpatory information," but did interview Roe's witnesses. The hearing board also let Roe talk to her advisor while threatening to expel Doe's advisor from the hearing for doing the same.
Doe wasn't even allowed to bring his advisor to his interview with investigators, even though Loyola explicitly grants this right to students in its Community Standards. When he took notes on the investigative report, the university seized them from him until the hearing, depriving Doe "the opportunity to prepare adequately for his hearing," the suit claims.
While Loyola promised Doe that the allegations by two accusers would be considered separately so as not to create "inappropriate bias" against him, it let the hearing board learn about Elizabeth's allegations during Roe's proceeding while preventing Doe from defending himself against those claims:
In sum, John had the worst of all worlds – Jane's Hearing Board learned that John was subject to another complaint, but John was powerless to defend himself against the inference that he was a repeat offender.
The university "did nothing to investigate whether Jane and Elizabeth collaborated to make false accusations against John."
Too lazy to check accuracy of report by reviewing recording – twice
The hearing board also assigned credibility to Roe when she corrected statements in the investigative report attributed to one of her witnesses, while dinging Doe's credibility for trying to correct statements attributed to him:
When John stated he and Jane did not discuss the topic of coercion, the Hearing Board noted that, in the written summary of the John's recorded investigation interview, the investigators quoted John as saying that he and Jane agreed that no one was coerced. John disputed that he told the investigators that he and Jane discussed coercion.
This supposed discrepancy was the "sole basis" for Loyola finding Doe "not credible" and expelling him, the suit alleges. It's even worse because there were two objective sources to check what Doe actually said – a recording and a transcript – and the hearing board refused to review either:
The Hearing Board's arbitrary and capricious decision to ignore the best evidence of what John actually said during his interview was the result of Loyola's gender biased Title IX system.
Perhaps most baffling, the hearing board allegedly scolded Doe for submitting questions to be asked of Roe – again, an explicit right granted by the Community Standards. The board was also chaired by an official with an enormous conflict of interest – Title IX Deputy Coordinator Jessica Landis, to whom Loyola refers "survivors."
The appellate officer also refused to review the recording and said he had to rely on the investigators' written summary, again subjecting Doe to possibly botched evidence.
The officer appeared unfamiliar with Loyola's own policies, blaming Doe for not calling his own witnesses when he has no power to call witnesses. Both the hearing board and the appellate officer ignored Roe's own admission that she returned to Doe's apartment for a third sexual encounter after the first two alleged assaults.
The gender-biased process was evident by the fact that Loyola expelled Doe only six weeks after Roe accused him, "conducted over Thanksgiving, Loyola's final exam period and concluding just before Christmas," Doe argues.
The accused student is seeking a court declaration that Loyola breached its contract with him, as well as an injunction that removes its findings and punishment from his record and certifies to "third parties" that it has done so.
He wants compensatory damages for the harm to his well-being, reputation and earnings.
The lawsuit accuses Loyola of creating an "atmosphere" that assumes females are "survivors" and males are "perpetrators," and also incorrectly conveying "what constitutes sexual assault and consent." Doe says this misconception drove Roe's allegations against him.
The Catholic university also failed to take "reasonable care" in designating and training investigators, hearing board members and appellate officers who were impartial and competent, he claims.
The lawsuit's allegation that Doe's advisor was excluded drew attention from Brooklyn College Prof. KC Johnson, who closely tracks Title IX litigation, and Clery Act consultant S. Daniel Carter. If true, Loyola violated the Clery Act, Carter said.
From latest due process lawsuit, against @LoyolaChicago. The refusal to allow an advisor & the confiscation of accused student's notes are particularly striking. pic.twitter.com/c4jK6qLAsh

— KC Johnson (@kcjohnson9) November 5, 2018
Clery Act regulations provide both accuser & accused must be afforded "the opportunity to be accompanied to any related meeting or proceeding by the advisor of their choice" in any sexual violence related conduct case.

— S. Daniel Carter (@sdccampussafety) November 5, 2018
MORE: Judge rules Brown University violated contract with accused student
IMAGE: Shutterstock
Like The College Fix on Facebook / Follow us on Twitter