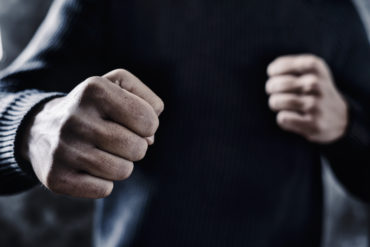 Organization says it will hold a 'series of forums'
Officials at George Washington University will meet with a student activist group after it issued a list of demands for "fair jobs" for all campus workers and promised to "respond accordingly" if the university did not respond to its stipulations.
The long list of demands from the group Fair Jobs GW appeared earlier this month in The Wrench, billed as "George Washington University's progressive publication." These demands, presented as a letter to the university's president Thomas LeBlanc, include that the university pay workers a "living wage," that it "end all outsourcing to third-party contractors," provide free transportation options, and provide "accessible" health and dental insurance options.
"If you would rather not talk to us, you are effectively sending a message to the GW community that the livelihoods of workers and students are not of concern to you. If this is the case, we very soberly remind you that members of the GW community are prepared to respond accordingly. If you don't stand up for the workers, then we will," the group wrote in the letter. [Italics original.]
Reached via Facebook message, a representative of the group said that the university responded and that there are plans for a meeting between the group and university officials.
"The president's office has replied to us, and we are in the process of scheduling a meeting with the relevant administrative figure," the representative told The College Fix.
Asked about the threat to "respond accordingly," the representative said that if the group's demands are not met, the organization plans to "hold a series of forums explaining what is happening to the general student body. We hope to raise awareness of these issues so that more students understand the complex policies that shape day-to-day campus operations."
The group also plans to "gain endorsements from intellectually diverse organizations" and "reach out to the broader student body."
President LeBlanc's office did not respond to multiple requests for comment from The Fix. Service Employees International Union Local 500, the union that collectively bargains with GW on behalf of part-time faculty there, also did not respond to requests for comment on the group's plans.
Fair Jobs GW will be hosting a "teach-in" today in which the group will be "explaining each of the demands" it presented to LeBlanc. The organization will also "go over GW's history of labor abuses and discuss strategies to push back."
According to its Facebook page, the group advocates "securing the jobs and livelihoods of all workers on campus, from J Street to the custodial staff."
The group appears sparsely populated. Past events hosted by the group show gatherings attended by a few dozen people. Its fall 2018 "Worker Appreciation Dinner" was attended by 19 people, according to the Facebook event listing, while its spring dinner was attended by 16.
MORE: Evergreen State College president kowtows to student demands
MORE: Cornell rewards hundreds of squatters who occupy building
IMAGE: nito / Shutterstock.com
Like The College Fix on Facebook / Follow us on Twitter