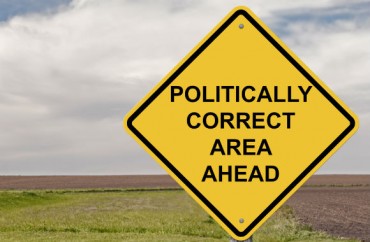 It's also the abbreviation for a Nazi paramilitary group!
The George Washington University Student Association earlier this month asked the school's Board of Trustees if it could officially change its name to the Student Government Association due to the "potentially misleading" abbreviation of "SA."
"SA," after all, can mean "sexual assault."
What's more, some SA senators were concerned the abbreviation is the same as that of the Nazi Sturmabteilung, "a Nazi paramilitary organization whose violent enforcement of party norms contributed to the rise of Adolf Hitler."
According to The Hatchet, SA President Arielle Geismar said "I've heard students and Student Association staff voices that the SA as an acronym no longer fits our time."
The worry over the "sexual assault" connection arose during this year's SA election when presidential candidate Rami Hanash Jr. raised the issue.
One of the name-change bill's sponsors said there is "genuine excitement" about it.
"People all across the Student Association want this to happen," Noah Jordan said. "The same is true across the schools and across the student body. This is a remarkable change."
This past Monday the SA formally passed the Student Association Rebranding Act by a vote of 25-1-3 which asks the Board of Trustees to approve the change.
But at least one senator remains unmollified: Emmy Ly claimed she only heard about the abbreviation imbroglio via The Hatchet, saying "I, myself, am a survivor and felt rather surprised by this initiative and blindsided."
To help make its case to the trustees, perhaps the GWU Student Association also can point out that "SA" stands for
— Saudi Arabia (subjugation of women, poor human rights record)
— Substance abuse (triggering)
— South Africa (can bring up memories of apartheid)
— Small arms (glorification of guns)
— Swiss Army (connection to knives, weaponry)
— Sex appeal (who decides what's "sexy"? Connections to white supremacist/majority culture)
— Social anxiety (triggering to the neurodivergent)
— Salvation Army (politically incorrect views re: LGBTQ community)
— Suicide attempt (triggering)
— Sleep apnea (triggering)
MORE: GWU student government wants conservative group suspended for 'transphobic' tweets
IMAGES: Shutterstock.com
Like The College Fix on Facebook / Follow us on Twitter