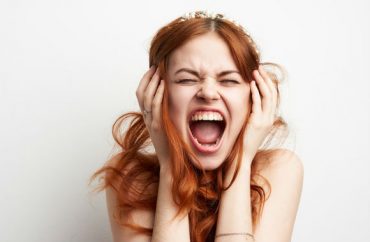 Principles for removal, not 'a particular issue or controversy'
Some universities respond to sudden outrage over decades-old building names and campus symbols by hastily caving to pressure and promising to rename or remove them.
The University of Southern California wants to be ahead of the curve. That's why it's creating a task force that will recommend a process for tossing problematic figures down the memory hole.
In a memo Monday, Provost Michael Quick said the community is "having important conversations about the names of certain buildings, monuments, and symbols" that "may evoke views and practices that we no longer support."
These elements of campus also "may cause pain for members of our community," interfering in the private university's quest to be "a national leader in equity and inclusion" and create a "safe, welcoming, and supportive campus," Quick wrote.
Portraying his action as a response to student government resolutions asking for "open discussions" on these issues, and faculty members asking for a "method for such a reexamination," the provost announced the Task Force on University Nomenclature.
Its mission is to "articulate a set of principles" to guide USC's decisionmaking on problematic names and "outline a process" for the community to "submit items for consideration."
It's important that the task force not be seen as dealing with "a particular issue or controversy," he said.
The task force will be co-chaired by Vice President of Student Affairs Ainsley Carry and Prof. Paula Cannon, past president of the Academic Senate.
Carry refused to stop the politically driven impeachment of a conservative student government member; expelled a football player because he kept dating his girlfriend after USC claimed he abused her; and imposed an allegedly unconstitutional policy on Greek-letter organizations that is now in litigation.
According to the Daily Trojan, one of the top targets of student ire is the Von KleinSmid Center. It's named after the university's fifth president, Rufus B. Von KleinSmid, "an active member of the eugenics movement who advocated for forced sterilization practices."
Carry told the Daily that students should not expect "any specific name changes as a result of this task force," but rather a "step by step sequence" of how community members can request name changes.
Read the memo and article.
MORE: Greek orgs sue USC for Ainsley Carry's unconstitutional policy
IMAGE: ViChizh/Shutterstock
Like The College Fix on Facebook / Follow us on Twitter