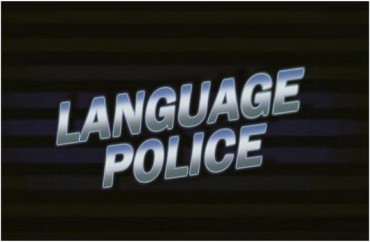 UPDATED
No more 'going into the field' or 'field work'
A recent memo from the University of Southern California's Suzanne Dworek-Peck School of Social Work says it will be doing away with the term "field" in order to adhere to anti-racist practices.
"Field" will be replaced with "practicum," according to the January 9 memo posted by Dr. Houman David Hemmati on Twitter. The former could be considered "anti-Black" and "anti-immigrant."
"Language can be powerful," the memo reads, "and phrases such as 'going into the field' or 'field work' may have connotations to the descendants of slavery and immigrant workers that are not benign."
"In solidarity with universities across the nation, our goal is not just to change language but to honor and acknowledge inclusion and reject white supremacy, anti-immigrant and anti-blackness ideologies," the memo continues. "Words are powerful, but even more so is action. We are committing to further align our actions, behaviors, and practices with anti-racism and anti-oppression …"
The USC student paper Daily Trojan reported that "Twitter pundits quickly seized" on news of the memo. But Interim Provost and Senior Vice President for Academic Affairs Elizabeth Graddy told the paper that USC "does not maintain a list of banned or discouraged words" and "will continue to use words — including 'field' — that accurately encompass and describe [its] work and research."
MORE: U. New Hampshire advises campus to avoid using word 'American'
The College Fix sent an email to the address at the bottom of the memo and to Field Education Administrative Assistant Kimberly Ross asking for verification of the letter's contents. (Apparently the School of Social Work has yet to update titles in its staff directory.) Neither responded.
Today, @uscsocialwork sent out this letter announcing that they will no longer use the word "field" (as in "conducting field work") because it's perceived as racist. Is this with merit or empty virtue signaling? @elonmusk @IngrahamAngle pic.twitter.com/kgM9p4MAb5

— Houman David Hemmati, MD, PhD (@houmanhemmati) January 10, 2023
The school's Commitment to Racial Justice Statement reads in part:
Our varying experiences with and participation in systems of power and privilege make ongoing conversations about race, structural and systemic racism, and oppression complex and challenging. As such, we commit to advocate for policies and practices that provide solutions to dismantling oppressive and discriminating systems and develop new research related to racial justice, social work innovation, and anti-oppressive policies …

We are devoted to having candid, experiential, and substantive discussion on systemic and structural racism to evolve our thinking and commitment to developing strategies for community empowerment, collective support, and social change.
Students asked by the Daily Trojan about the terminology change had mixed feelings. One student said she never met a black student who had an issue with the word "field" and added "at this point, it looks like we're fishing for something of relevance."
Another said she agreed with the change, saying "if the phrases being replaced originated from slavery or have an offensive origin" then she supports it.
Grad student David Lerman said he felt it wasn't his place to offer judgment because he is white, while Rozheen Barekatein wondered why, if "field" is being changed, USC still uses "master's program."
The USC memo comes on the heels of Stanford University's "Elimination of Harmful Language Initiative." which includes terms such as "Americans," "master," "gangbusters" and "blind study."
UPDATE: This article was amended to include new information from the USC student paper Daily Trojan.
MORE: University's language guide advises against 'policeman,' 'mailman' and other 'man-made' words
IMAGE: YouTube screencap
Like The College Fix on Facebook / Follow us on Twitter