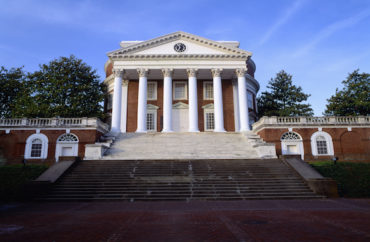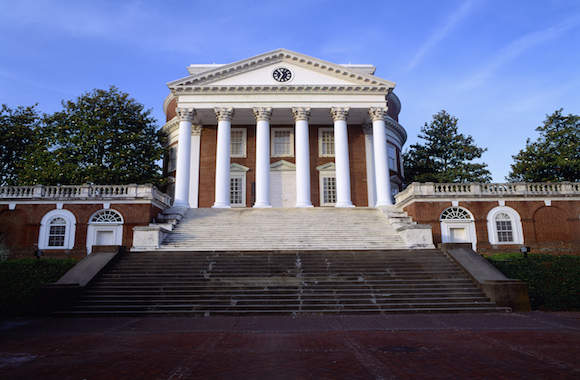 Their historic views deemed 'odious' by today's standards
The University of Virginia Board of Visitors is set to decide whether to give new monikers to two buildings currently named after men with a "legacy of racial prejudice," according to campus officials.
If approved, the university would remove the names J.L.M. Curry and William H. Ruffner from the buildings' official titles.
The Curry School of Education and Human Development would be renamed the "University of Virginia School of Education and Human Development." Ruffner Hall would be renamed Ridley Hall to honor the first black man to receive a doctoral degree from the University of Virginia, Walter Nathaniel Ridley.
The recommendations were made by the university's Committee on Names, which noted in an April 2020 report that Curry and Ruffner made contributions to public education in general, and for African Americans in particular, over their lifetimes.
Nevertheless, the report also notes neither had direct ties to the University of Virginia and held views on blacks that today are considered "odious."
"We believe that the burden imposed in the twenty-first century by association with the nineteenth-century prejudices of Curry and Ruffner justify removing their names," the report states.
The two men's names were considered for removal after Curry school Dean Robert Pianta informed the Committee of Names in 2018 about the men's beliefs about racial segregation.
Per university policy, the Board of Visitors now has sole power to change the existing names of the Curry School and Ruffner Hall, and campus officials have not released a date in which the board would make its decision.
Board of Visitors spokeswoman Susan Harris has informed The College Fix that she "cannot say" when a decision could be made, and Harris also added that the board meets next month.
In addition to the proposed changes, UVa would install plaques and exhibits in honor of Curry's and Ruffner's contributions to public education inside Bavaro Hall on UVa's campus.
Among their accomplishments, Curry, a Democrat, supported progressive, free education reform in the post-Civil War South, while Ruffner served as Virginia's first superintendent from 1870 to 1872 and the first president of Longwood University from 1884 to 1887. Both men supported educational segregation, however.
The Committee on Names report noted the "achievements and values of the individual after whom something is named must be considered both in the context of his or her time and place and as a legacy for the present day. … Respect for both is required." [Emphasis in the original.]
As for Ridley, he spent his career working in higher education and pioneered desegregation efforts.
MORE: This university is named after major slaveowner. Why isn't it renamed?
MORE: Amid racial tension, university spent $23K on renaming buildings report
IMAGE: Joseph Sohm / Shutterstock
Like The College Fix on Facebook / Follow us on Twitter