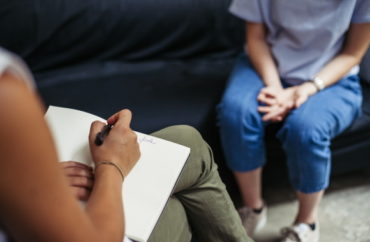 Three new providers join 'eight providers already in this role,' according to the public university
The University of Wisconsin Madison has hired nine new mental health providers, three of whom "will exclusively serve students of color, joining eight providers already in this role," campus officials recently announced.
The hires were made in "response to a need to improve access to mental health services," campus leaders stated in a Sept. 9 news release.
Campus spokeswoman Meredith McGlone told The College Fix via email that research shows "clients are more satisfied with counseling when it is provided by a counselor who is culturally responsive."
The campus statement noted that in "addition to increasing access to services, the new providers will enhance programming across campus aimed to support BIPOC-identified students."
The BIPOC acronym stands for Black, Indigenous, People of Color.
Of the remaining new hires, four "will serve as generalists which are counselors who see clients with a wide range of concerns rather than a specific population."
"Finally, the two additional new providers will serve as care managers, working closely with students who may need support in finding resources both at UHS and in the Madison community," the announcement said.
Mental Health Services has 55 providers on staff, and during the 2020-21 academic year saw more than 25,000 patient visits, according to the news release.
"The new providers represent a diverse mix of clinical social workers, counselors, and psychologists, each with a special interest in meeting the growing demand for mental health services on campus," it added.
McGlone said the mental health providers "are not assigned based on the student's race."
"Rather, students have the option to select one of these providers if they wish, knowing that they have expertise in helping students with the unique stresses that research shows students from minority backgrounds often experience on college campuses," she said via email.
She did not comment on whether a white student could visit a student of color provider.
McGlone also included a link to results from a campus climate survey which determined a need for more faculty of color, as well as an article from 2018 which used anecdotal evidence to posit that students of color experience higher rates of mental health issues on college campuses due to factors such as cyberbullying and other microaggressions.
At UW-Madison, racial unrest has plagued the campus for years. Most recently, the university removed in August a boulder deemed racist by some student protesters.
And for the past several years, student protesters have called for the removal of the famous Abraham Lincoln statue from campus, calling the former 16th president problematic at best and racist at worst. In October 2020, the student government passed a resolution to remove it, although campus Chancellor Rebecca Blank has said she will not.
In September 2020, a protest over racial unrest was held. Hundreds of students and big-name student athletes gathered to march for diversity, arguing the campus is not a comfortable place for students of color and calling for more to be done to diversify the student population.
"All you see is white people," senior quarterback Jack Coan, a white student, said at the time.
MORE: UWisc profs: Black students have 'post-traumatic stress,' need 'emergency mental health support'
IMAGE: By Loreanto / Shutterstock
Like The College Fix on Facebook / Follow us on Twitter