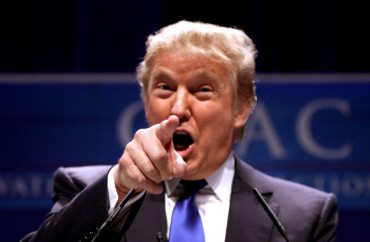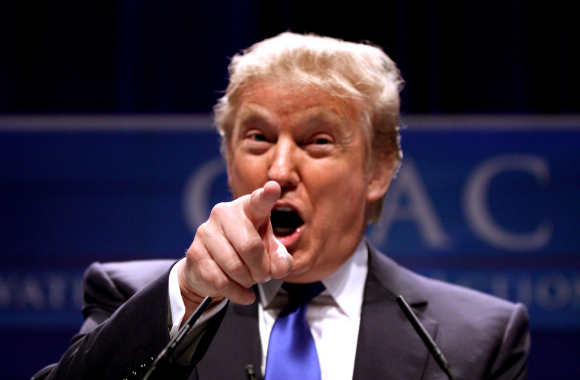 Being it was Halloween, Portsmouth High School (New Hampshire) math teacher Kara Kelley dressed up as Donald Trump for school — which certainly isn't a problem in itself (unless one views it as "gender appropriative"), but unfortunately she took it a step further.
For some reason, Kelley thought it appropriate to dance to a profanity-laden tune about the GOP presidential candidate in front of the class.
Seacoastonline.com reports that Kelley was surreptitiously recorded dancing to the song "F*** Donald Trump," and the video was later put up on "some parents' Facebook pages" later in the day.
Parent Michael Grondahl said his son contacted him shortly after the incident to inform him that Kelley was "making fun" of the candidate.
"He texted us and he felt very uncomfortable," said Grondahl. "It's not even like this was a sociology teacher. This is a geometry teacher."
The irony, Grondahl said, is that after he took his family to a Trump rally in Portsmouth, Kelley asked his son in school if he thought Trump was a good role model.

"It's very hypocritical," he said. "It's extremely poor judgment."

Someone who identified himself as a PHS student emailed the Portsmouth Herald to describe Kelley as "one of the most incredible, kind hearted, funniest people in our school." …

MORE: HS students accused of racism at basketball game due to chants of 'Trump!'

Marcy Baer, the parent of a PHS senior, said she saw the video and became involved in a social media debate about it. She said she believes Kelley "crossed the line" and the song she was dancing to also includes the "N" word.

"The song itself is very offensive," she said. …
Superintendent Stephen Zadravec said Kelley "is not presently in the classroom" and that the matter is under investigation.
But Ms. Baer doesn't think Kelley should be fired:
"It was poor judgment the teacher made today and you know what, we all make them," she said. "She made a bad choice, so let's show (the students) that's not how we act in a social setting. It's about the offensiveness in the classroom."
A student claims another student had played the music to which she danced, not Kelley.
(Language warning):
h/t to EAGNews.org
MORE: Arizona HS bans USA, Donald Trump, and red, white and blue b/c 'negative connotations'
MORE: Teacher disciplined for calling Trump-supporting students 'racists'
Like The College Fix on Facebook / Follow us on Twitter
IMAGE: Gage Skidmore/Flickr