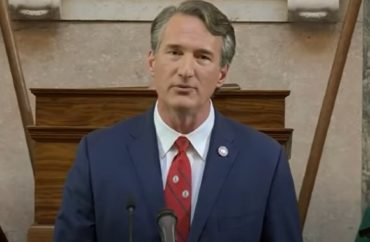 American college students should be prioritized over illegal immigrants
Historically black colleges in Virginia will receive $10 million under a new budget signed by Governor Glenn Youngkin.
The new budget redirects $10 million that would have gone to help illegal immigrant students.
The Washington Post reported:
Youngkin proposed that half of the $10 million be used to supplement in-state student aid at Norfolk State and Virginia State universities, which are public institutions. The rest of the money will increase Virginia Tuition Assistance Grants, a form of aid for residents attending private colleges and universities, to $7,500 from $5,000 a year for students enrolled in historically Black institutions.
The money "had been earmarked for state financial aid for undocumented immigrants," the Post reported.
Two Democrats joined Republicans in supporting the measure. Delegate Lamont Bagby, the head of the commonwealth's Black Legislative Caucus, opposed the funding decision.
This is a great move by Governor Youngkin to prioritize American college students over illegal immigrants, although it's possible some will still benefit from this, since they are eligible for in-state tuition.
Black American low-income students at HBCUs are more deserving of financial aid than someone who is here illegally.
Laws that provide in-state tuition to illegal immigrants discriminate against Americans from other states, despite a federal law prohibiting this discrimination.
Republicans are learning, I hope, to lean into cultural battles and use their political power to achieve good ends. Governor Ron DeSantis deserves credit for being the leader on this among Republican politicians.
Youngkin began his gubernatorial campaign in 2021 as a typical, establishment milquetoast Republican.
He's made some bad decisions, like holding "Pride" events, but has also decisively used his authority to end university vaccine mandates and wield political power.
College leaders are predictably concerned about Youngkin – even opposing his administration's decision to remove an absentee university counsel. "Every taxpayer-funded state entity should be carrying out the priorities and policies of the governor, insofar as those are legal and good and respect the balance of powers set out in that state's constitution and other laws," I wrote at the time.
Voters elected Youngkin and he should do everything within his power to advance conservativism.
We need more Republicans that govern like him.
MORE: How Ron DeSantis can save higher education
IMAGE: Glenn Youngkin/YouTube
Like The College Fix on Facebook / Follow us on Twitter