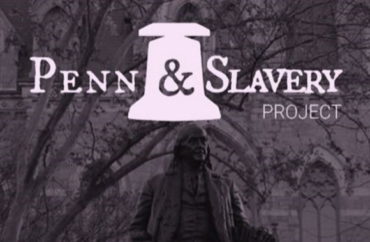 The University of Pennsylvania recently debuted an app that allows people to take a tour through the Ivy League campus to learn more about its "role and complicity in the institution of slavery," its creators say.
The Penn & Slavery Project's Augmented Reality Campus Tour App was rolled out in mid-February and created to "elevate the stories and experiences of enslaved people whenever possible."
Dubbed by creators as "the first of its kind among peer institutions that are investigating their historic ties to slavery," the app provides a six-stop augmented reality tour, or AR tour, of Penn's campus, "each of which tells a part of the story of Penn's deep relationship to slavery."
The app works anywhere but is designed to work best as users tour the physical campus.
Included in the AR tour are the founding of the university, the institution's academic history, and the "experience of marginalized black and indigenous lives."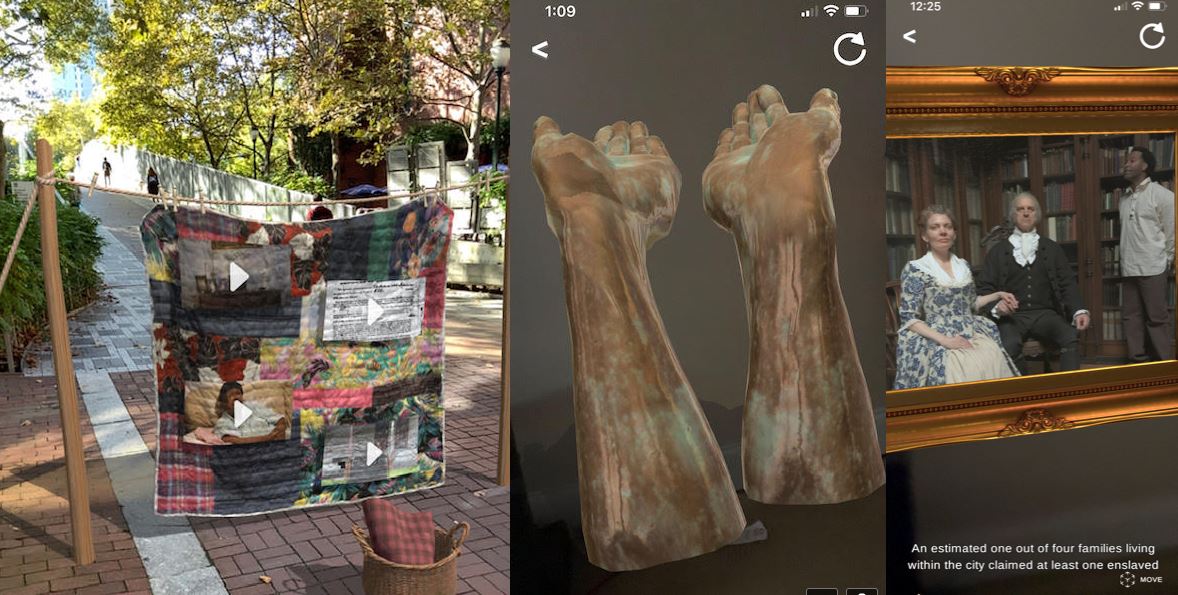 The app was created by "an interdisciplinary team of historians, librarians, developers, and designers."
On the day of its launch, VanJessica Gladney, currently a Ph.D. student in the Department of History, and one of the original researchers for the Penn & Slavery Project who assisted with the app's development, stated she hoped the project and app would lead to action such as "increased educational opportunities and reparative justice."
The @PennSlaveryProj is launching our AR App today.

Our goal is to fill Penn's historical gaps, push back on the nation's historical erasure, & dismantle white supremacy.#BlackHistoryisUSHistory #BlackScholarsMatter #BlackStoriesMatter #BlackLivesMatterhttps://t.co/U27k2yK266

— VanJessica: PhD Student (@VanjessicaPhD) February 19, 2021
"There are people behind these stories, and there are names and families," Gladney told Penn Today. "This is an opportunity to take into consideration the people who are affected by this."
And on Twitter she stated: "Our goal is to fill Penn's historical gaps, push back on the nation's historical erasure, & dismantle white supremacy."
The first stop on the tour begins at the university's famous Benjamin Franklin statue, and focuses on the slave of Ebenezer Kinnersley, the first professor of English tongue and oratory of the College of Philadelphia (later known as the University of Pennsylvania). Kinnersley's slave was named Caesar and it is titled "Caesar's story."
Incidentally, while the app touts a truthful and historical account of "marginalized black and indigenous lives," this stop comes with a disclaimer that states "though we do not have records of Caesar's words, we used the available archival evidence to try to reconstruct Caesar's role and his experience at Penn."
The app claims that Caesar is believed to have "worked on Penn's early campus from 1756 to 1770. His labor included building fires for students and ringing the school bell."
The tour concludes with a personal account from Penn doctoral student Breanna Moore, who documented the history of her family over five generations "from slavery to present" and claims to have discovered that two Penn alumni who "received medical degrees from Penn during the 19th century" were slave owners of her ancestors. Included in the app is a 3D scan of Moore's family quilt — which includes an interactive display of her family's story.
Dallas Taylor, the app's project manager, had a pragmatic reaction.
"Some people won't like it, some people will love it, and I think any sort of reaction to it is great," she said on Twitter. "I think just being able to start a conversation is more important than anything, for me."
"This new app brings that history to a wider audience, advancing our shared understanding of this country's troubled past," Penn Provost Wendell Pritchett said in a news release. "At the same time, the app embodies our commitment to educational access and innovation, making historical research vivid and accessible to diverse new audiences around the world."
However, some who attend the university are less than enthused.
"It's odd. Penn constantly reminds us of the horrors of slavery and racism but they seem almost giddy about something that commemorates slavery and racism," Penn junior Angela Suarez told The College Fix. "What happened in the 18th and 19th centuries has absolutely no impact on people living in the 21st century."
But Penn and Slavery Project's Twitter account tweeted that "public history can not only be a jumping off point for tangible actions, but can also support the robust community activism efforts that already exist."
The project's new app is available for download for free on Apple or Android devices.
MORE: Stanford panel on ethics puts price tag on slavery reparations: $10 to $12 trillion
IMAGES: Penn & Slavery Project screenshots
Like The College Fix on Facebook / Follow us on Twitter