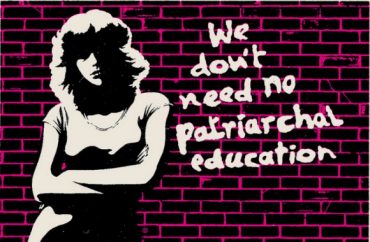 Use only feminist journals, because 'the reality is patriarchy'
If you're going to shoot down a student's proposed assignment topic on purely ideological grounds, don't give her any hard evidence to share.
A sociology instructor at Ryerson University found her instructions on how to write a paper going viral, courtesy of the student's twin sister, The Toronto Sun reports.
Josephine Mathias, a student at the nearby University of Toronto, claimed it was her idea for her sister Jane to write a paper on the gender wage gap, apparently with a skeptical bent.
Josephine initially declined to publicly name the instructor until she was "100% sure" Jane won't face retaliation from other professors, but in a following YouTube video (see below) the instructor is identified as Kelly Train.
Train told Jane the wage gap "is very real" and suggested writing a paper about "the glass ceiling."
Use feminist sources, Train wrote. No business sources are allowed because "they blame women. The reality is patriarchy." (The Sun said Train did not respond to an inquiry.)
I told my sister to write an essay on the wage gap for her class & this is her professor's reply pic.twitter.com/TbSCLgeRlU

— MyNameIsJosephine (@NameIsJosephine) March 6, 2017
In a following tweet, Josephine cited the assignment parameters, which ban students from citing "government websites and statistical data" because they are "NOT scholarly and NOT analytical" and "usually reproduces [sic] mainstream stereotypes, assumptions and misconceptions."
Guys… this is the assignment details: Statistics are banned from the assignment. pic.twitter.com/UzDOYfstFC

— MyNameIsJosephine (@NameIsJosephine) March 6, 2017
Then she made a takedown video about the "indoctrination at Ryerson University."
Jane told the Sun that she "initially questioned her own research" after Train told her to change her thesis, and now realizes that her fellow students "are filled with misinformation" from the instructor:
"They have no facts. They have no tangible explanations or solutions for anything," Josephine said. "All the sources or all the information they know comes from feminist literature that's not even correct."
Josephine is no shrinking violet, as her YouTube channel makes clear.
Read the story and check out Josephine Mathias's YouTube channel. Learn more about Ryerson University through our past coverage.
Like The College Fix on Facebook / Follow us on Twitter
IMAGE: Christopher Dombres/Flickr