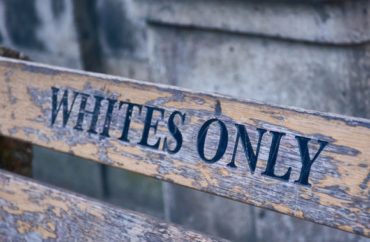 Title VI violation
That didn't take long.
Just 12 hours after we reported on Brandeis University's creation of an "affinity space" for white students, a University of Michigan-Flint economist filed a federal discrimination complaint against the private school, claiming the antiracism program violates Title VI of the Civil Rights Act.
Mark Perry, who more often files Title IX complaints against education programs that exclude males, copied The College Fix on his Monday afternoon email to the Department of Education's Office for Civil Rights.
Brandeis "is required to enforce Title VI as a condition of receiving federal financial assistance. And yet the University offers and operates a program that discriminates on the basis of color in violation of Title VI," he wrote:
In violation of Title VI, the University is offering the whites-only classes above that operate exclusively for "white identifying undergraduate students" and illegally exclude non-white students on the basis of color. Please investigate the University for violating Title VI's prohibition of discrimination on the basis of color.
MORE: Brandeis offers whites-only space to learn how they oppress nonwhites
Perry pointed to the Office of Diversity, Equity and Inclusion's page on the "White Affinity Group Spaces" program, which is led by Racial Justice Educator Joy von Steiger. She's also director of mental health education in the counseling center.
It currently offers two levels for white students, the first focused on discussing antiracism and the second on engaging in antiracist activism as an "Accomplice" instead of a "White Ally." Von Steiger told the school newspaper that another segregated space, this one for black, indigenous and people of color, is in the works. Instead of antiracist education, this no-whites space will focus on "healing" for so-called BIPOC students.
The Fix has asked Brandeis media relations for comment on Perry's complaint.
The economist and American Enterprise Institute scholar has a track record of convincing the feds to investigate educational programs that exclude students by gender and race, often leading schools to ditch or open the programs.
MORE: GMU promises to discriminate against white faculty
IMAGE: Buffa81/Shutterstock
Like The College Fix on Facebook / Follow us on Twitter