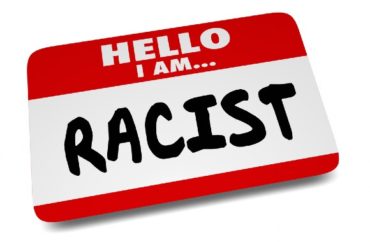 "This is your semi-annual reminder," announced University of Wisconsin women's studies professor Sami Schalk in January 2020, "that white people do not get to determine what is & is not racist."
To Schalk, a speaker's actual intent is easily dismissed.
"If a person of color calls you racist, it's probably bc you did something racist whether you can recognize it or not," she tweeted.
Well.
Pity the campus academics whose livelihoods depend on convincing us that universities – where liberals run everything from the libraries to the presidencies — are hotbeds of Jim-Crow era-style discrimination.
Faced with a dearth of actual discrimination — and, indeed, a great deal of racial preference — progressives have to invent new racists from whole cloth. Their mission is to take previously noncontroversial speech and prosecute it via "microaggressions" and allege "systemic racism" where no actual racism is detected.
This includes manufacturing racial controversies where none exist. Take the example of Coastal Carolina theater professor Steven Earnest, who was removed from his classroom after he criticized some students for being too sensitive when they planned to protest a racial incident that never even happened.
In September, students arrived at their class to find the names of several students of color written on a dry erase board. Thinking it was some sort of "hit list," a group of students immediately decided to one day boycott class and protest instead.
But it turns out the names of the students were written by a visiting artist that was suggesting the names of potential people to hang out with to a group of lonely students of color within the department. Nonetheless, the school and the visiting artist both publicly apologized for writing students' names on a board.
"Sorry but I dont think its a big deal," Earnest wrote in response to an email from the Department of Theatre's Diversity, Equity and Inclusion Committee about the apology offered by Coastal Carolina. "I'm just sad people get their feelings hurt so easily."
Soon, amid student charges that he was racially insensitive, Earnest was barred from his classroom, only to be reinstated for the Spring semester.
Earnest's statements did not address race in any way, but modern campus sensibilities tell us that he is supposed to throw himself at the altar of diversity and grovel for his job back. Nothing he did was remotely racist, and yet there are some who believe he should be forever tarred as a Klansman simply because they need an imaginary oppressor.
Or, take the example of Greg Patton, a professor at the University of Southern California's Marshall School of Business who was removed from his classroom after instructing students on the use of the Chinese word "nage," a "hedging" word that approximates the use of the word "uh" in English.
Patton mentioned in class that in Mandarin people say "nay-guy, nay-guh, nay-guh." A group of black students in class, offended that the word was too close to a racial slur used in America, reported Patton to the business school.
"We are burdened to fight with our existence in society, in the workplace, and in America," the students wrote. "We should not be made to fight for our sense of peace and mental well-being at Marshall."
"The problem is that these students were pretending," writes John McWhorter in his recent book "Woke Racism: How a New Religion Has Betrayed Black America."
"Black students taking Chinese have been hearing 'nay-guh' nationwide for decades without feeling discriminated against," writes McWhorter. "A group of black residents in China even wrote to USC objecting that they had never experienced any injury from hearing the word."
"For the dean to give in to these students' demands that Patton be dismissed from the course was an insult to black people," writes McWhorter, who is himself black. "A black student who feels that hearing a Mandarin hedge word that happens to sound kind of like the N-word deprives him of his 'peace and mental well being' urgently needs psychiatric counseling."
These examples are only the tip of the iceberg. Perhaps the most famous one is the 1999 case of a black University of Wisconsin student who grew upset at Chaucer using the word "niggardly," which has nothing to do with the racial slur.
The student grew more upset when the professor continued to use the word, even though she told him it offended her.
"I was in tears, shaking," she told the faculty. "It's not up to the rest of the class to decide whether my feelings are valid."
But it is up to common sense to reject the "validity" of feelings that have no basis in fact.
ALERT: Check out our new Campus Cancel Culture Database!
IMAGE: iQoncept/Shutterstock
Like The College Fix on Facebook / Follow us on Twitter