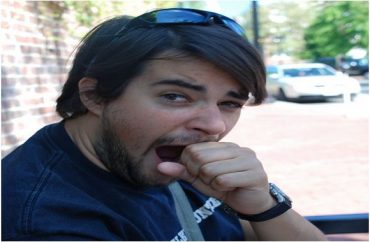 It's bad enough that professional development for the nation's teachers — otherwise known as "inservices" — typically are irrelevant and even outright ridiculous, but what makes them even worse are the facilitators' attempts at making them … er, palatable.
This recent piece, "5 Things That Teacher PD Trainers Should Never Do," had me chuckling because it's so spot-on. Yes indeed, PD trainers should never do these these things … but they virtually always do. It's bad enough the state's intervention has decapitated teachers' creativity and originality by forcing them into scripted lessons down to the word; being treated like six-year-olds at inservices can make it unbearable. (It's the reason I frequently took personal days on inservice trainings.)
Childish 'Warm-Up' Games. Just about every inservice I attended began with one of these, such as "Match Your Number with Another Teacher and Ask Them 3 Questions." As the article says, teachers make up these things for use in class. So why are they, as professionals, subjected to it? If introductions are necessary, just go around the room and get names: "Hey. I'm Dave."
Dave's worst/best memory: After a full day of teaching, a faculty meeting-turned inservice began with the presenter juggling.
Instructions to Pay Attention. Nails it: "The training usually reflects the school board's teaching trend of the month, which we all know, as teachers, will most likely fizzle out before June […] If it doesn't apply to us, we'll most likely grade papers on our computers or catch up on emails. That's our choice. Your job is to present." If presenters do what teachers are supposed to do — prepare and make it interesting — then there'll be no need to tell us to pay attention.
Dave's worst/best memory: Two central office admins circling the room to make sure we weren't grading papers or on our phones (during some college prof's totally irrelevant lecture).
Forced Participation. You just taught six classes in a row and ended with your toughest, and twenty minutes ago you were called a "piece of sh**" by a student who should have been expelled two years ago. Now you have to go sit through some central office hotshot telling you the "proper" way to make a parent phone call … or something. And while you're trying to process what happened in the last hour of the school day, hotshot calls on you to rehash what she just said five minutes ago.
Dave's worst/best memory: Being put on the spot by a former teaching colleague who was now at the central office (and who insisted on being called "doctor" because of her EdD). I answered "I don't know" to the question, and the reply was "What? Why not?" I ignored her and continued grading papers.
Illogical, Meaningless, or Useless Information. "Today I'm going to fill you in on the new federal and state math and language arts standards," says the inservice presenter. Except that, only a fraction of those in attendance teach math and language arts. Also: the genius who offers up "engaging" elementary-level lesson plans to … high school teachers.
Dave's worst/best memory: After 22 years of teaching 45-minute-long classes, our district decided to move to block scheduling. A morning-long inservice starring a central office bigwig was supposed to teach us how to modify lessons to accommodate this new schedule. Except that, all the bigwig did was brag about how great she was when she was in the classroom.
A Longer-Than-Advertised Program. Talking into our lunch break? Yammering through the end-of-session time? You're not that important! As noted, "most teachers will sit past stated times out of respect for the presenter," but hey — don't push it. If you do, don't get peeved when people get up and leave.
Dave's worst/best memory: Returning late to an afternoon session by exactly the same amount of time that the speaker had talked into our advertised lunch break.
See also "If Teachers Planned Inservice Training…"
MORE: Another educational fad torn asunder
MORE: District needs to save money? Here's a few suggestions
IMAGE: Adam Tess/ Flickr.com
Like The College Fix on Facebook / Follow us on Twitter