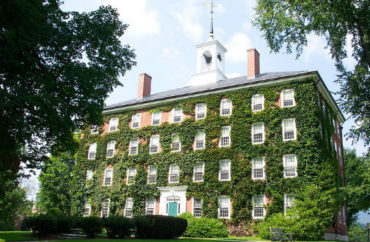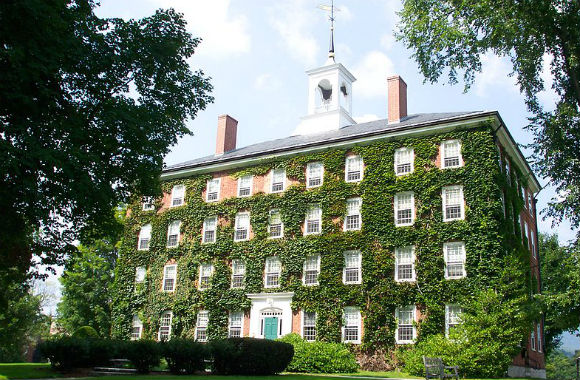 Blesses 'unchecked discrimination'
Williams College will not change its two-track process for recognizing student organizations, even after the student government refused to recognize a club because it supports Israel's right to exist.
That has angered StandWithUs, a pro-Israel nonprofit, which had asked President Maud Mandel and Vice President for Campus Life Stephen Klass to remove the College Council from having any direct role in vetting student groups.
The college's refusal to change the process comes in the wake of the Department of Education opening a civil-rights investigation into the private Massachusetts college, based on the council's rejection of the Williams Initiative for Israel, or WIFI.
In a May 30 letter, StandWithUs said the council's behavior toward WIFI showed that it "does not deserve the privilege of unilateral decision-making authority in granting [registered student organization] recognition." The council invented its own procedure "in order to stifle a segment of the campus community for their support of the world's only Jewish state."
Three weeks after the council's rejection of WIFI, the administration used the other track to approve WIFI's application. That version limits the council's involvement to designating a representative to serve on a committee that includes administrators.
MORE: Williams under federal investigation for rejecting pro-Israel club
The two-track process has created "procedural ambiguity for this type of situation to reoccur," StandWithUs wrote:
To the best of our understanding, and based on information gathered in President Mandel's May 3, 2019 letter, there was no initial meeting with various departments to discuss WIFI's RSO application [one of the tracks]. Presumably this means that only the Council's process for recognizing WIFI as an RSO was followed.
The incident shows the "existing tension between the two policies as well as the need for reevaluation and possible reform of current procedure," the group wrote.
Despite the "importance of student governance autonomy," the administration should remove the council from RSO recognition duties in order to "reduce the likelihood of similar bigotry and discrimination from reoccurring on your campus." Such a move will also make clear to student leaders that "abuse of their power will not be tolerated and will be met with consequences."
Using the committee track "across-the-board" will stop "the bigoted political agendas of one group of students" from blocking other students "seeking access to school resources on equal terms," StandWithUs CEO Roz Rothstein told The College Fix Tuesday morning.
MORE: Williams bypasses student govt. to recognize pro-Israel group
She also wrote in an email that the federal investigation "should serve as a cautionary incentive to other administrations to put in place the necessary protocols to prevent this type of bigotry from occurring on their campuses."
Vice President Klass responded to StandWithUs Tuesday morning as well, dismissing the group's call for removal of the College Council from club recognition. The group shared Klass's response with The Fix:
We granted WIFI RSO status and have been working to make sure that all students who wish to start a group at Williams within our code of conduct can do so fairly. As an educational institution, we believe it's important to involve students in improving their own governance, learning to fight prejudice, and building an inclusive community. Our work toward these goals is ongoing.
Rothstein blasted the administration's response in a followup statement to The Fix. She said it "falls short of addressing the ongoing problem on its campus," which is a governance structure that allows a "bigoted agenda" to be deployed against disfavored students.
The committee track has the benefit of student involvement without "unchecked discrimination," Rothstein said: "We fail to understand why the administration would not want to reform its policies to reflect an unbiased, student-involved approach."
MORE: Is Williams College the next Evergreen State?
IMAGE: Tim4403224246/Wikimedia Commons
Like The College Fix on Facebook / Follow us on Twitter