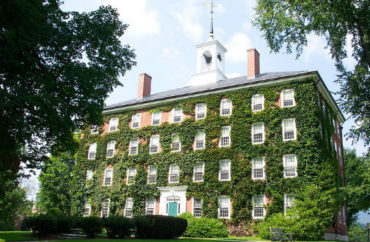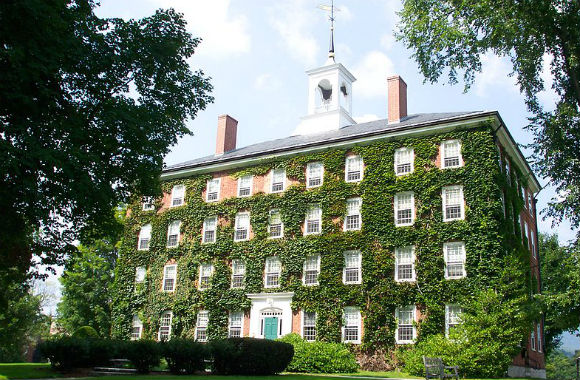 Faced breach-of-contract lawsuit if it didn't
The Williams College student government ignored its own bylaws by refusing to recognize the pro-Israel student group Williams Initiative for Israel last month, citing the group's political views.
That posed a problem for the private college, which could get sued for breach of contract under Massachusetts law if it didn't recognize WIFI, as the group is known. Williams' own student handbook offers a parallel path for recognition that the College Council ignored.
After consecutively saying that WIFI could get "most" and then "all" the benefits of recognition without the consent of the College Council – basically a separate-but-equal option – the administration has caved to ongoing pressure.
Hours after the Foundation for Individual Rights in Education warned President Maud Mandel (below) that Williams "cannot ratify violations" of students' contractual freedoms "by agents to whom the college delegates authority," the college said it had actually gone around the council in a Tuesday hearing.
The administration told the council to designate a representative to serve on a committee that would reconsider WIFI's application, as laid out in the student handbook, according to a FIRE blog post Thursday.
Director of Media Relations Greg Shook told FIRE late Wednesday that the committee, which includes administrators, voted to grant "registered student organization" status to WIFI in a Tuesday vote: "WIFI is now an RSO with the full rights, privileges and responsibilities that label entails."
Going forward, the administration will work alongside the council as currently composed "to identify best practices relative to bylaw creation and support, managing meetings effectively, and any other structural issues that will be helpful for good student governance," Shook said.
MORE: Mandel offers WIFI 'most' of the benefits of recognition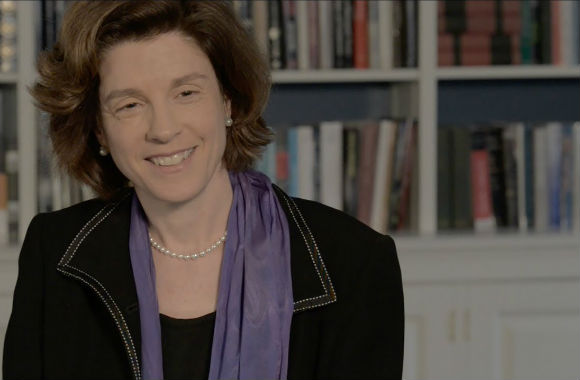 The administration's response to the council vote has jumped around since Mandel's first response was greeted with jeers.
She said in a public statement May 3 that WIFI could get "most" of the benefits of recognition without the council's approval under college procedures. The college did not respond to Fix queries asking what benefits WIFI would not get.
Pro-Israel group StandWithUs blasted Williams three days later for "de facto discrimination" against WIFI, saying that "most" benefits were not enough for a group that had complied with every rule for recognition. It suggested it would file a civil-rights complaint against the college.
By the time Inside Higher Ed covered the dispute the following week, Williams had surreptitiously revised Mandel's statement. It now says that unrecognized groups can get "all" the benefits of recognition, "and we are guaranteeing them exactly equal resources."
Shook told The Fix in an email Saturday that the college simply didn't know whether WIFI could get all of the benefits when Mandel initially released her statement. It had been "able to ensure that WIFI would have access to most resources," and when it confirmed that "we could guarantee exactly equivalent resources, we updated her statement to say so."
He didn't respond to a request to specify the exact benefits WIFI would receive, explain why student groups didn't know they could get full benefits without council recognition, and justify the purpose of council recognition if it's not tied to full benefits.
Even separate-but-equal treatment wasn't enough for FIRE. Its Wednesday letter to Mandel said the council had "abused the authority granted to it by Williams College to recognize student organizations and distribute student fees."
MORE: Is Williams College the next Evergreen State?
Sarah McLaughlin, FIRE senior program officer for legal and public advocacy, noted that Mandel's statement had changed but it wasn't clear whether the president was asserting that "WIFI has access to the funding distributed by" the council.
Citing a federal court ruling against nearby Brandeis University from 2016, McLaughlin said "the student-college relationship is contractual in nature" and should be governed by a student's "reasonable expectation" of the college's terms:
Decades of First Amendment jurisprudence and the common recognition of the First Amendment's requirement of viewpoint neutrality inform students' reasonable expectations of a private institution that promises them freedom of expression.

The principle of freedom of speech does not exist to protect only non-controversial
expression; it exists precisely to protect speech that some members of a community may find controversial or offensive, including WIFI's proclaimed or perceived views.
If Williams is going to delegate its authority to a student government – to collect and disburse mandatory student fees – it has to ensure that the council doesn't engage in viewpoint discrimination against club applicants for their "real or perceived stances." (WIFI has repeatedly emphasized that its only criterion for participation is recognizing Israel's right to exist.)
McLaughlin noted that Williams is already considering changes to its speech policies in light of fall controversies, including what support if any to give student groups to invite outside speakers.
Therefore, "now would be an appropriate time to grant WIFI RSO status, ensuring equal access to the funds and resources available to all other RSOs," she wrote. "Williams should further revise or implement policies to guarantee that, going forward, prospective student groups will not face viewpoint discrimination from agents of the college."
Read FIRE's letter and Thursday blog post.
MORE: Williams says don't invite speakers who 'would offend minority students'
IMAGE: Tim4403224246/Wikimedia Commons, WilliamsCollege/YouTube
Like The College Fix on Facebook / Follow us on Twitter