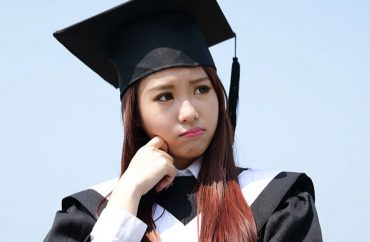 Of the few top American schools that hosted virtual graduation speakers this spring, only invited a conservative to address students, according to an analysis conducted by Young America's Foundation.
The analysis, released on June 16, looked at the top 100 schools as ranked by U.S. News and World Report, and found that while none of the schools held an in-person graduation ceremony, one-quarter of the schools invited a speaker from outside the school to address students virtually.
Of those schools, YAF found the speakers to uniformly represent the political left. Of the virtual graduation speakers, only Republican Gov. Mike Dewine, who spoke to Miami University in his home state of Ohio, is an avowed conservative.
"Just as universities roll out the red carpet for leftist guest lecturers, so they invite and welcome leftist figures from media, pop culture, and government to deliver a final lesson to graduates at commencement—even when commencement is virtual," said YAF Spokesman Spencer Brown in a statement accompanying the report.
"The Left maintains their educational echo chamber at the expense of their students' intellectual strength and the once-noble pursuit of higher learning," said Brown.
In the world of politics, liberal lawmakers like New Jersey Lt Gov. Sheila Oliver (New Jersey Institute of Technology), Colorado Gov. Jared Polis (Colorado School of Mines), House Majority Leader Steny Hoyer (University of Maryland), Sen. Minority Leader Chuck Schumer (Rensselaer Polytechnic Institute), and Chicago Mayor Lori Lightfoot (Northwestern University) addressed students.
Speakers from the world of entertainment included comedian Ken Jeong (Duke University) and actor George Takei (University of California—Los Angeles). The business world was represented by Apple CEO Tim Cook (Ohio State University), and Reddit Co-founder Alexis Ohanian (Johns Hopkins University).
YAF notes that no reporters, anchors, or executives from Fox News spoke at America's top 100 colleges and universities, while speakers like Washington Post Executive Editor Marty Baron (Harvard University), CBS News Correspondent Bill Whitaker (University of California—San Diego), and NBC Nightly News Anchor Lester Holt (Rutgers University) were all granted speaking slots.
YAF also points out that Ivanka Trump had been scheduled to speak to Wichita State University Tech, but posted her speech to YouTube and Twitter when she was cut from the school's graduation program.
The 2020 results match up with what YAF has found in the past. In 2018, only one of the top 50 schools hosted a conservative speaker, while in 2017, liberal speakers outnumbered conservative speakers by a 45 to four margin.
Read the full results and methodology of the YAF study here.
MORE: Univ. of Delaware commencement speaker: America remains an unjust, racist country
IMAGE: Shutterstock.com/alysun
Like The College Fix on Facebook / Follow us on Twitter