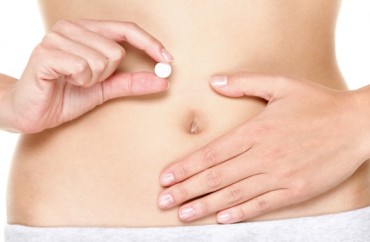 Following a College Fix report on the matter
Yale University has finally announced that it will be scrapping its plan for an illegal emergency contraception vending machine, declaring instead that students will be able to obtain the medication for free at the school's health clinic.
The university's student government had previously announced that it would be installing a vending machine on campus that would dispense the emergency pills. A report from The College Fix revealed that the machine would actually violate Connecticut state law, which forbids such medications from being dispensed in vending machines.
Now, nearly a month after The Fix's report, the school's College Council has declared that students will "be able to obtain emergency contraception for free at Yale Health without being required to speak with a clinician first," The Yale Daily News reports.
The student government was thrown into "crisis management mode" following the revelation that the vending machine would be illegal, College Council President Saloni Rao told The News. As a result, "Yale Health leadership worked with [the Council] to clarify its policies and expand access to Plan B."
From the report:
Students can obtain emergency contraception 24/7 at the Yale Health Pharmacy or at Acute Care during hours when the pharmacy is closed. While clinicians will be available to discuss other options and additional care, students will no longer be required to speak with Yale Health staff in order to obtain Plan B.

According to Valdez, a Connecticut government official notified Yale Health about the vending machine regulations after reading news reports about the YCC's Plan B vending machine. Rao said that the YCC was unaware of the "niche law" until Yale Health administrators notified her on Dec. 6, roughly a week after the News first reported on the vending machine. Still, Rao called the outcome a "net positive" and praised Yale Health for promptly improving its policies and retraining all staff to become aware of the new Plan B distribution system.
The vending machine will still be installed on campus and will offer students "other health and hygiene products."
MORE: Yale's emergency contraceptive vending machine would violate state law
Like The College Fix on Facebook / Follow us on Twitter