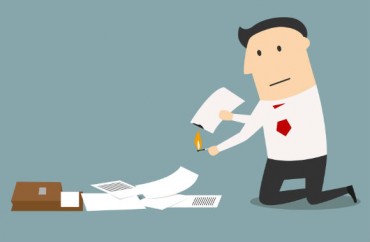 A practice it never disclosed until sued
The power to fine universities or yank federal funding from them is seldom used by the Department of Education in Title IX investigations.
The department does pay closer attention to some legal violations, however: those involving the Clery Act.
The 1990 law requires schools to compile and publish data on campus crime, including sexual assault, and Yale may have violated it by destroying notes in sexual-misconduct proceedings.
The head of a consulting group on campus sexual violence told the Yale Daily News that "I believe" Yale "would be in violation" of the Clery Act if it's destroying these notes.
S. Daniel Carter, president of Safety Advisors for Educational Campuses, said Yale could face nearly $56,000 per violation and see its financial aid limited or suspended. Clery Act guidance requires universities to retain "supporting records" from their annual reports for seven years.
The allegation was made in a July legal filing by Jack Montague, the former Yale basketball team captain who was expelled from the school in 2016 on sexual-assault allegations. He's been suing Yale for more than two years for running an alleged kangaroo court that went so far as to lie to his accuser to compel her participation.
MORE: Montague says Yale ignored rules, evidence to judge him a rapist
When Yale sought to have the case dismissed ahead of a jury trial, Montague reminded the judge that his lawsuit had compelled the university to acknowledge that its University-Wide Committee on Sexual Misconduct destroys its panelists' notes after the appeals process concludes.
This "practice" is not disclosed anywhere in writing, a Yale official said in a deposition, and admitted the notes might be "relevant" to accused students who are considering legal action against Yale.
The uncertainty about what exact records the Clery Act covers "warrants greater analysis by the Clery compliance team in the Department of Education," Lauren Egan, senior director at the Clery Center, told the News. The law "does not go so far as to say which aspects of a disciplinary record would be required to be retained."
Yale already has a history with Clery Act fines. It paid $165,000 in 2013 for inadequate reporting of campus crime statistics, including reports of forcible sex offenses, following a seven-year Department of Education investigation, according to News reporting at the time.
MORE: Montague says Yale official served as prosecutor, then jury
MORE: Yale thinks its campus is more dangerous than Detroit
IMAGE: Seamartini Graphics/Shutterstock
Like The College Fix on Facebook / Follow us on Twitter