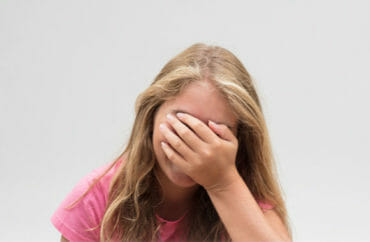 There's no need for this kind of response
The weirdness in higher education is often its inability to properly adjust for scale. At the University of St. Thomas recently, after a student discovered a racist note written on his dorm room door, the school responded by launching a 16-point "action plan to combat racism." This "plan" is sweeping in its scope and depth—it includes changes to the curriculum, mandatory training for everyone on campus, new programs for residence halls, new faculty hiring procedures, new student outreach protocols, and various other measures, with the school promising to "continually build on this list of actions."
All of this over…a note?
Let us so stipulate that, if it was real and not one of those omnipresent campus hoaxes, the racist note in question is bad—a hateful and nasty message written by someone with a small mind and a dim, stunted psyche. If possible the perpetrator should be found and sanctioned. That, in a nutshell, would seem to be more or less the appropriate action for the school to take. Instituting nearly 20 new school policies, many of them sweeping and far-reaching, smacks of overkill. It just seems a bit hysterical.
The not-at-all-difficult challenge faced by campus administrators is how to respond appropriately to these incidents without going utterly off the rails. In fairness, many administrations do face one particularly concerning problem: A rabidly liberal and activist student base that accepts nothing less than a total campus response to these sorts of things. The people who run the University of St. Thomas might simply have concluded, reasonably, that a 16-point "action plan" is the only way to fend off the mobs of angry students who demand these types of things.
But those mobs ultimately don't call the shots—administrations do. And the people who are running our colleges and universities shouldn't be swayed by the threat of protests or even violence when deciding what's best for their campuses. Histrionic, overreaching responses to relatively minor instances of repugnant behavior shouldn't be the norm. Unfortunately it seems we're already there.
MORE: College rolls out sweeping diversity plan in wake of 'People of Color' student protests
IMAGE: Giulio Fornasar / Shutterstock.com
Like The College Fix on Facebook / Follow us on Twitter