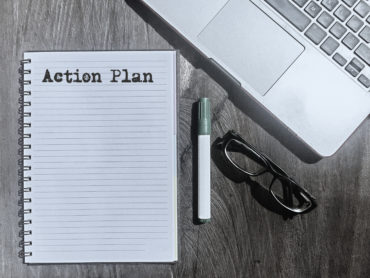 'Anti-hate campaign,' 'anti-bias training' part of extensive strategy to fight alleged racism
A Catholic university is taking numerous measures to combat alleged racism on its campus after a racist note was discovered there, with the school proposing nearly 20 new campus-wide policies including changing the school's curriculum and launching an "anti-hate campaign."
The plan, announced by the university's president Julie Sullivan on the school's website, was launched in the wake of an African American student's finding a racially derogatory message written on his door. Following that incident, an "Anti-Racism Coalition" at the school published an open letter in which they proposed a list of "actions" the school should undertake in order to implement "an institution-wide anti-racist agenda."
Two days days later Sullivan announced a 16-point "action plan," a proposal that includes "campuswide anti-bias training," "anti-racist pedagogy and curriculum development," and "recruiting and retaining diverse faculty and staff.
"Hate, bigotry and bias are not accepted at St. Thomas, and those who express hate, bigotry or bias are not welcome here," Sullivan said while announcing the plan. Sullivan's office did not respond to repeated requests for clarification on the proposed action plan, including the content of the proposed anti-bias training and anti-racist pedagogy.
The plan was symbolically launched on Oct. 31 when the university cancelled classes to address the alleged racism on campus.
As part of the plan, Sullivan is asking the faculty to encourage direct and "culturally sensitive" communication in the classroom. A long-term goal of the university, according to the announcement, is to recruit and retain a diverse faculty and staff.
The school also vowed to "ensure students of color have the resources they need that recognize individual circumstances and financial barriers to success."
Sullivan said the university will keep students updated on the ongoing actions by creating a digital hub on the school's website.
In its open letter, the Anti-Racism Coalition reported that between between fall 2009 and spring 2017, white faculty had higher evaluations than faculty of color, which the Coalition claimed demonstrated "a measurable bias in favor of white faculty members" which "negatively impacted their annual merit pay…tenure and promotion."
"The persistent pattern of lower evaluations for faculty of color lends evidence of systemic prejudice and discrimination against faculty of color, disproportionately disadvantaging faculty of color's career advancement and financial income," the Coalition wrote.
In its demands to the university, the Anti-Racism Coalition stated that the University of St. Thomas has "been continuously challenged by and associated with overt racist incidents and acts of systemic and institutional racism in recent years, as well as a sense that our campus is unwelcoming to students, faculty, and staff of color."
"It is our hope that with these active anti-racist efforts one day our faculty, staff, and students of color will no longer feel marginalized, but rather included and valued as equally as their white colleagues, classmates, teammates, and roommates," the group said of its demands. The Anti-Racism Coalition did not respond to The College Fix's requests for comment.
In the past, the Coalition has hosted programs meant to teach against racism, including a faculty workshop that addressed issues such as "what it means to be a white instructor teaching about race at a predominantly white institution" and "how to teach about white supremacy as a structural norm, as opposed to an exception to the norm."
MORE: Ithaca College rolls out sweeping diversity plan in wake of student protests
MORE: Freshmen told: Welcome to college, now confront racism and privilege
IMAGE: Muslianshah Masrie / Shutterstock.com
Like The College Fix on Facebook / Follow us on Twitter