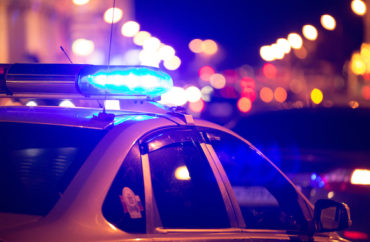 It's not just campus bureaucrats that student journalists should fear
If you asked me which is a greater threat to the freedom of student media, college bureaucrats or the legal system, the answer would be obvious: bureaucrats, every time.
First Amendment precedents are generally favorable to college journalists, with the exception of the Supreme Court's execrable Hazelwood ruling, which justifies censorship in the name of "legitimate pedagogical concerns" but has rarely been applied beyond high school journalists.
Many states have also enshrined statutory protections for student media. It's a particularly popular cause among red states.
That's why the most recent threat to the student newspaper at the University of Massachusetts-Boston, The Mass Media, didn't surprise me: Overzealous bureaucrats stole newspapers that put the school in an unfavorable light to potential students this spring.
What knocked me over, figuratively speaking, was an ongoing legal threat I just learned about from The Boston Globe.
The Massachusetts Supreme Judicial Court is likely to hear arguments this fall on whether The Mass Media – and by extension, college journalists and media organizations in general – can be held liable for publishing information they get from police.
MORE: UMass-Boston employees steal papers to stop 'bad publicity'
The dispute goes back six years, when The Mass Media reported on campus police looking for an unidentified man accused of taking photos of women around campus. It included the man's photo and the headline "Have You Seen This Man?"
In other words, it's a police blotter. It's a common part of college journalism – my student newspaper had one – and it's hard to think of a more basic function of newspapers than reporting on police activities.
The problem for The Mass Media is that the man, who turned out to be a campus employee, was never arrested or charged. Police searched his phone, finding nothing incriminating, but it appears the man volunteered his phone: They didn't execute a search warrant.
Though the story didn't name him, it "damaged his relationship with his boss, forcing him to eventually leave UMass Boston," and he sued the newspaper for defamation, according to the Globe.
(Frankly I'm confused why he's suing. His real name is now in the public record solely because he sued, ensuring he'll be connected with an alleged crime forever. He's representing himself, I speculate, because every lawyer he consulted advised against litigation.)
The situation is even worse because the full weight of liability could fall on the newspaper's then-editor, Cady Vishniac, who now lives in Michigan and is no longer in journalism. She's the only staffer the plaintiff could serve with the lawsuit.
Not an 'official police action,' so it's not protected to report
The newspaper won at the trial level but lost at the appeals court, which ruled that the information provided by police was not an "official police action."
Therefore, "the newspaper's publication of a witness's allegations to police officers was not protected by the fair reporting privilege." The appeals court reversed the trial court's summary judgment in favor of Vishniac, the former editor, on defamation and intentional infliction of emotional distress claims.
The ruling set off alarms at newsrooms across the country, because it functionally means that the media can't report on police investigations without risking a lawsuit. Some filed friend-of-the-court briefs in favor of The Mass Media.
It spooked the Massachusetts attorney general as well, because Maura Healey's office is now representing Vishniac:
Police incident logs are crucial for all reporters, David Kravitz, a deputy state solicitor in Healey's office argued in court documents filed earlier this month.

Police provide media organizations with reports of unidentified people of interest or those involved in suspicious activities frequently, including in stabbings or robberies, Kravitz said in court documents.

MORE: Student paper columnist fired for using 'illegal alien' in column

"Publications of this kind serve important public interests: They alert residents to reports of possible wrongdoing in their neighborhoods, they inform residents of the activities of local law enforcement agencies, and they may assist law enforcement in completing investigations of suspected wrongdoing," Kravitz wrote.

As long as the news report is a "fair and accurate" reflection of the police log, it should be protected, Kravitz said. Requiring independent verification by the media, he wrote, would be a heavy burden.
The campus incident that triggered administrators to steal newspapers this spring also involved a public-safety response: fire trucks, police vehicles and an ambulance showed up at a campus dorm.
UMass-Boston's administration hid vital information from students, namely that a student had apparently fainted while trying to make a substance similar to bath salts. The student was carried out of the scene on a stretcher and taken to the hospital.
If the appeals court ruling were upheld, it would seem to me that the student who allegedly made bath salts would also have a viable defamation claim against The Mass Media. After all, the public-safety response was not an "official police action," even though it was newsworthy by any definition.
It was a routine story for the UMass Boston student newspaper that came straight out of the police blotter. Six years later, that story is at the heart of a free press battle and defamation case that could upend longstanding journalism protections. https://t.co/1NCDhGRtBE

— The Boston Globe (@BostonGlobe) July 29, 2019
Going the way of Canada's publication bans
It's fair to conclude that the only reason the appeals court is letting this case proceed is because the internet has made it much easier to ruin someone's reputation based on unproven claims.
When I was reviewing the campus paper's police blotter 20 years ago, it was unlikely that anyone who could be plausibly identified would suffer any repercussions outside the campus.
Now any allegation and incorrect information tied to a person's name can follow them forever, as law professor Richard Peltz-Steele told the Globe:
Today I see courts more willing to parse the facts and give plaintiffs a chance … We as a society went massively protective of media in the name of a free press. But today the capacity of mass media to injure reputation and cause real suffering has reached unprecedented heights.

MORE: UMass-Boston demands $1,500 from us to see public records
Certainly it has. And yet I wonder if Americans want to go the way of Canada, which lets judges and other adjudicators censor media coverage of public proceedings.
For more than a year, Canadian media were prohibited from reporting on a transgender woman's human-rights complaints against salons that refused to wax male genitalia, many of them staffed by immigrant women whose culture and religion prohibit such contact.
This is a real public controversy, and the public should have known about it. Under one view of the situation, a biological male was seeking legal permission to sexually assault marginalized women by forcing them to touch his genitals. This person had a history of allegedly anti-immigrant sentiments and apparently requested waxing services under false pretenses.
Yet the only reason the publication ban was lifted was because the plaintiff, Jessica (formerly Johnathan) Yaniv, had tweeted prolifically about the case under a real name, according to the Surrey Now-Leader.
Do we really want to import this system into America, where journalists can't report in good faith on public information because it might eventually be ruled incomplete or incorrect? Do we really want to give public servants another excuse to hide information from the public?
MORE: Canada's top court rejects freedom of religion for Christian law school
IMAGE: ArtOlympic/Shutterstock
Like The College Fix on Facebook / Follow us on Twitter