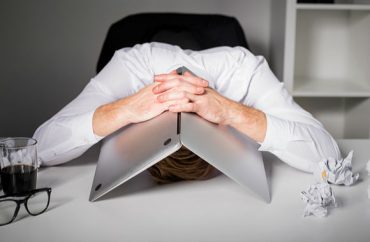 Students face 'arbitrary restrictions, potential fees, academic sanctions'
You're always excited to see your hometown on the map, if you come from a relatively small place.
I grew up in Salem, the capital of Oregon. Besides state politics, the region is known for its wineries (specializing in pinot noir) and other agriculture (ever had Kettle Chips?).
Even better, it was fireblasted in a videogame on The Simpsons.
Speaking of fireblasting, I was delighted to see the local community college sued this week for violating the First and Fourteenth Amendment rights of its students.
The Alliance Defending Freedom is representing Chemeketa Students for Life and its leaders against Chemeketa Community College, whose policies ban them from expressing themselves "in many of the common outdoor areas of campus" and doing so "spontaneously."
If they tried to do that now, however, the students would risk "arbitrary restrictions … potential fees, academic sanctions" and "legal consequences," and may be forced to "modify their expression" to get access, according to the suit.
What may be most amazing about the college's policies: It rescinded them "under threat of litigation" nine years ago, but reinstated "virtually identical" policies last year.
Can't participate in 'unpredictable and fast-moving nature of political debate'
Under Chemeketa policy the club functionally can't engage with other students to spread their pro-pregnancy, anti-euthanasia message. Recall that Oregon was the first state to legalize physician-assisted suicide more than 20 years ago, and its abortion laws are among the most lax in the country.
Students for Life hosted a debate on physician-assisted suicide Feb. 26, and days earlier it had intended to "raise public awareness and influence political discussion leading up" a U.S. Senate vote on abortion-related legislation.
It was also planning to engage in campus activism against the social media provider Tik Tok for banning pro-life group Live Action in January. All these activities were severely crippled by college policy, however.
The taxpayer-funded institution relegates their activities to tiny "free speech zones" – about 1.5 percent of campus – that require two weeks' notice to even use. They must "describe the content of their intended expression in advance," at which point college officials can still block their activism "without objective, comprehensive standards to restrain their discretion":
The unpredictable and fast-moving nature of political debate makes it especially important to Plaintiffs to be able to engage in spontaneous expressive activity. The more time elapses between the publication of breaking political news and Plaintiffs' ability to engage in expressive activity relating to that breaking news, the less effective that expressive activity becomes in achieving Plaintiffs' goals.
MORE: Pro-life students sue Georgia Tech after MLK's niece denied speaker funding
Students aren't allowed to hold signs or distribute "printed matter" outside the free speech zones, which are closed hours before many students leave campus for the night, while facilities such as the bookstore remain open.
The policies are so arbitrary they don't even define "free speech event," which is what triggers their application, while alternately telling students they must give one or two weeks' notice or are simply "encouraged" to give notice.
When club leader Marcos Sanchez tried to sort out "these apparent discrepancies" with defendant Joel Gisbert (left), the civic engagement coordinator confirmed that the club had to give two weeks' notice and stay in the zones, according to the suit.
That meant drastically limited activism by Chemeketa Students for Life, both to promote the Feb. 26 debate and to quickly raise awareness of the Senate vote and TikTok ban without the causes becoming "stale."
Students for Life of America is "seeing incredible opposition to the pro-life speech of our student leaders and volunteers as they speak for the defenseless and educate their fellow students on abortion," President Kristan Hawkins said in an alliance release. "But the law and the Constitution are clear on the matter: Public schools cannot silence pro-life groups or force them to self-censor."
No 'objective or comprehensive guidelines, standards, or criteria' 
The suit delves into the vast discretion afforded to college officials at every stage, from whether to approve the intended event after reading its description, to whether to cancel it "as the College deems necessary."
The club may have to provide a "reasonable estimated cost" of a "safety plan" for the event or else face denial of their proposed expressive activity. The college can also use the possibility of a heckler's veto to deny the speech or impose "substantial [security] fees as a condition of allowing the speech."
Again, none of these documents list any "objective or comprehensive guidelines, standards, or criteria" to limit the discretion of officials.
The first time the college was threatened with speech-related litigation, it agreed to modify its policies so that students did not have to provide "advance notice or receive permission" or describe their activities in order to use the speech zones. The 2011 revision also allowed spontaneous expression.
Yet for some reason, a year ago, the college reimposed the onerous restrictions on use of the zones, according to the suit.
"Defendants knew of or should have known" their policies – both recently reimposed and longstanding – violated the constitutional rights of students in several ways, including "unreasonable and unclear deadlines" for notice, limitation of speech to two outdoor areas, a ban on spontaneous expression and "unbridled discretion" for officials at multiple stages.
When this case settles, as seems inevitable given Chemeketa's waving the white flag in 2011, I'll be proud of my hometown again for knowing when to quit digging.
MORE: Cal State revises funding policies in $243K settlement with pro-life students
IMAGE: Kaspars Grinvalds/Shutterstock, Chemeketa Community College
Like The College Fix on Facebook / Follow us on Twitter