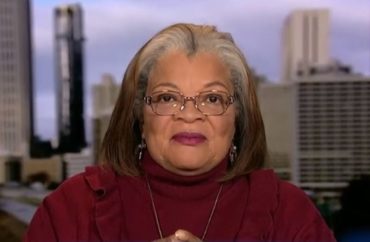 The Students for Life chapter at Georgia Institute of Technology has sued the public, Atlanta-based institution after its student government refused to fund an event the club sought to host featuring Dr. Alveda King, niece of the famed civil rights activist Dr. Martin Luther King Jr.
The student government denied providing the pro-life group funding with money collected through mandatory student fees, citing in part Alveda King's opposition to same-sex marriage as well as concerns she is "inherently religious," contends the lawsuit, filed last week in federal court.
"My concern is that if we support this bill, we're supporting a speaker that's said such hateful, dangerous rhetoric," one student government member had said regarding the funding request, according to meeting minutes provided to the court.
Others barraged the pro-life students with demands for guarantees such as "there won't be any questions regarding religion or abortion" and "that the speaker will not talk about LGBT issues," the lawsuit contends.
Student government groups at Georgia Tech ultimately voted last fall to deny Students for Life's $2,346 funding request — yet went on to fund events Students for Life members do not support — such as $2,760 for a student trip to a Young Democratic Socialists of America conference and $5,000 for an event featuring pro-choice Democrat Andrew Gillum, the suit states.
With that, the student government engaged in content- and viewpoint-based discrimination by favoring the expressive activities of other speakers and organizations but denying Students for Life's funding request based on its beliefs, argue attorneys with Alliance Defending Freedom, which represents the Students for Life chapter.
Asked for comment by The College Fix, Georgia Tech's media relations responded that the school does not comment on pending litigation, but that "Georgia Tech holds freedom of expression as an essential cornerstone to the advancement of knowledge."
Brian Cochran, former president of SFL at Georgia Tech and now a recent graduate, is a plaintiff in the suit. He told The College Fix in a telephone interview last week that he ended up paying out-of-pocket to help shoulder the cost of King's visit to campus.
He said his experience seeking funding from his student government was frustrating.
"Usually speaker fees in this kind of request for funding are fast-tracked," Cochran said. "I gave a presentation in front of the student government telling them that our event would be about civil rights and abortion, and I couldn't have expected their kind of pushback."
Cochran attended a parade of student meetings last fall to defend his group's request.
"I was not expecting to have to come back afterward for hours and hours of meetings where they interrogated me on what content Dr. King would speak about," Cochran said. "They tried to get me to guarantee that she wouldn't speak on certain viewpoints, or said that our pro-life message was somehow hateful."
After being denied the funding, Cochran made an appeal to the student government's judicial branch, where he was again denied. The lawsuit cites the opinion written by the student jurists, who defended the student government's decision to reject the funding request based on their personal views and their concerns the speech might offend the campus community:
The legislative branch of any government is the branch that interacts most intimately with the general population and is therefore more likely to reflect the values and behaviors of the general population. While this standing ideology can often hinder the objective fairness and functionality of the legislative branch, it is a necessary evil for the branch to succumb to in order for them to fulfill their mission and purpose as representatives of the student body. Legislative branch members cannot be put at fault for voicing the concerns of constituents and adhering to the typical functioning and nature of their branch of student body governance.
"They actually said this is normal and that discrimination against viewpoints is a 'necessary evil.' That was crazy to me because I knew my rights," Cochran said.
"It quite frankly was very disappointing to see that kind of attack from our student government," Cochran added, "because they were supposed to represent me to the university and to protect my interest, but instead attacked my and Students for Life's viewpoints, which was hurtful."
The lawsuit alleges that the Students for Life club members had their First Amendment rights violated.
"Public universities are supposed to be the marketplace of ideas, but that marketplace can't function if a university grants funding only to student groups whose views the university favors," said ADF Legal Counsel Caleb Dalton in a news release.
"Georgia Tech's policy allowed discrimination against Ms. King because she was accused of leading an 'inherently religious' life. Under such a standard, MLK himself would not be welcome on campus. The Supreme Court made it clear 20 years ago that if public universities wish to force students to pay student activity fees, then those universities have a duty to ensure that the funds are distributed in a viewpoint-neutral manner."
ADF recently successfully sued Cal State San Marcos for much the same thing.
In that case, after a federal judge ruled that California State University officials could be held personally liable for discriminatory funding policies, the university system agreed to revise its policies across its 23 campuses to require student governments adopt viewpoint-neutral standards for the allocation of mandatory student fees to any registered student organization.
MORE: Dr. Alveda King Tells Students of Modern Day Black Genocide
IMAGE: YouTube screenshot
Like The College Fix on Facebook / Follow us on Twitter