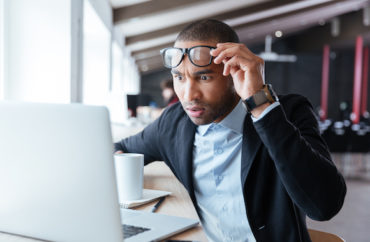 What has happened to higher education?
Syracuse University, which is or at least used to be considered one of the more elite institutions in the northeast, is witnessing a moment of rotten revolution on its campus. Students there are making demands of the university in response to racist graffiti found in a campus bathroom; that, of course, is unsurprising (students make demands about everything, all the time, these days). What is astonishing is the content of those stipulations: The activists are commanding the university to allow them to select their dorm roommates on the basis of race.
What connection this has to offensive graffiti on campus is anyone's guess. In fact there is probably no relationship between the two at all. Bizarre, incoherent demands are part and parcel of the undergraduate experience these days: It's just something you do, no matter what happens, graffiti or not. Nevertheless, these sorts of stipulations are striking for how nakedly discriminatory they ultimately are. Not very long ago at all, students demanding the option to be housed with a member of the "same race" would have been seen, properly, as a backward and bigoted provision. Now it is apparently at the vanguard of campus progressive politics.
Higher education has serious problems today. Prominent among them is the shriveling of the student mind. Campus activists have been zealous in maintaining a paranoid, hysterical, hard-left environment on campus; school administrators have been too cowed and too deferential to head it off in any meaningful way. That's how you end up with this sort of backwater neo-provincialism on a campus that used to be considered, and not without justification, enlightened.
The activists at Syracuse do have one string to their bow: They have ordered themselves "not to speak with media outlets." If you were engaged in such overwrought, small-minded political posturing, you'd probably want to do the same thing.
MORE: Student newspaper editorial board endorses nonwhite segregated housing
IMAGE: Dean Drobot / Shutterstock.com
Like The College Fix on Facebook / Follow us on Twitter