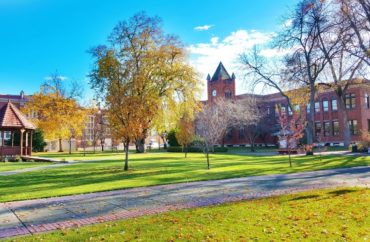 State law prohibits using public funds to 'promote' abortion
A public Idaho college removed six pieces of art about abortion and birth control from an exhibition before it opened on March 3, citing a state law that prohibits funds from being used to "promote" abortion.
"Lewis-Clark State College, in Lewiston, removed the works days before the opening this month" of the exhibition "Unconditional Care: Listening to People's Health Needs," The New York Times reported Monday.
The exhibit "looks at topics such as chronic illness, disability, pregnancy, sexual assault, and gun violence and deaths," according to a Lewis-Clark State College news release.
Three artists had some of their work removed, including guest curator Katrina Majkut. She completed an embroidery project depicting bottles of drugs sometimes used to perform abortions (pictured below). The accompanying wall text describes their effectiveness and how states govern their usage.
Other removed artwork include a letter written to Planned Parenthood founder Margaret Sanger asking for information about birth control and several works in a series of video and audio interviews with women about abortion.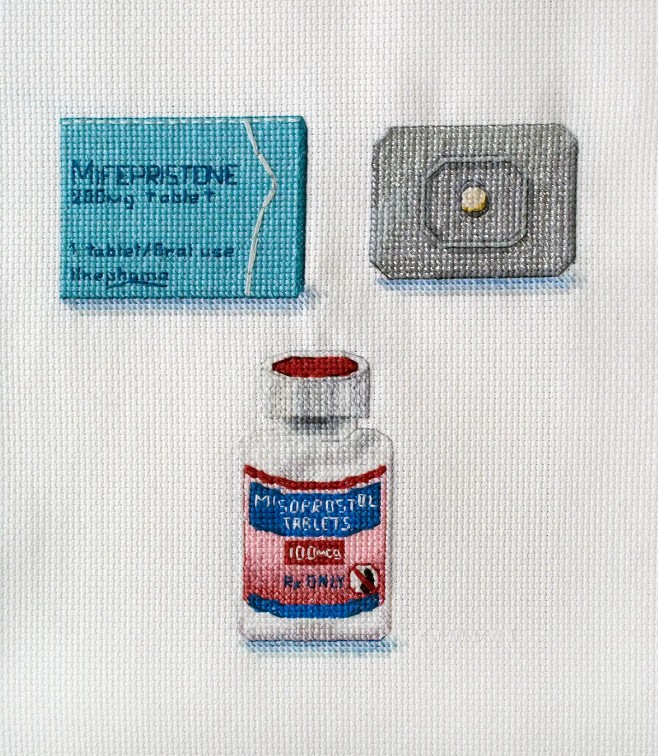 Majkut said the college also told her hours before opening that it could not permit the wall text explaining Idaho's abortion laws.
No public Idaho funds can be used to perform, "promote," or "counsel in favor' of abortions," according to Idaho's No Public Funds for Abortion Act. Enacted in 2021, it became enforceable after the Supreme Court overruled Roe v. Wade last June. Penalties include jail time and fines.
"You can be against or for abortion, but the goal of the artwork, and the exhibit at large, is to discuss difficult topics with mutual respect and empathy," Majkut said.
The Art Newspaper reported that Majkut "was among the three of 15 artists told that their works had to be removed after the school obtained legal advice."
At least one attorney said the artwork should be allowed under the law.
Scarlet Kim, senior staff attorney at the ACLU, told the Times that "speech that is favorable to abortion can be a part of academic discussions about science, medicine, philosophy and gender equality."
But Logan Fowler, director of communications and marketing at Lewis-Clark, stated in an email to the Idaho Capital Sun last week that after "obtaining legal advice, per Idaho Code Section 18-8705, some of the proposed exhibits could not be included in the exhibition."
IMAGE: Doctor questions 'misleading' info about medical abortion pills pushed on Dartmouth campus
IMAGE: Lewis-Clark State College; Katrina Majkut
Like The College Fix on Facebook / Follow us on Twitter