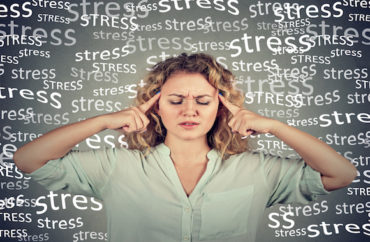 An upcoming study led by a University of Oregon PhD graduate and University of Arizona statistician will measure prospective teachers' stress levels during tests on racial bias.
The study hopes to use the results to "design better ways for teaching new educators about race and racism," according to Around the O.
Or, as study co-leader Matthew Graham says, help to "develop interventions that support students as they begin relearning what they know about race" (emphasis added).
Graham and Katherine Chang got $50,000 for the study from the Spencer Foundation, whose website states it believes "education research is integral to […] making education systems more equitable." The pair will study 150 student teachers' stress levels while they're "engaged" with racism and subsequent feedback.
Graham, who got his PhD in Critical and Sociocultural Studies in Education from UO, hopes to help the study's subjects to understand their biases "at a faster pace" — so as to "build a more equitable classroom environment."
MORE: U. Oklahoma workshop trains teachers to shut down, indoctrinate students
Unlike previous research which has relied on self-reported stress levels, Graham and Chang will measure subjects' cortisol levels — the "fight or flight" hormone — via saliva samples.
The overarching question of the study is: Do physiological and biological stress responses represent a barrier to students' understanding of racial biases? …

"When we talk about stress, we're really talking about a constellation of related processes," Graham said. "Stress isn't one single thing."

Graham and Chang's study is different from others because they are using biological and physiological markers of stress, both objective measurements, to understand how stress can affect students' ability to uncover implicit biases. …

[Graham] hopes the study will help identify barriers to learning about racism. The next step: Researchers might be able to use the data to develop interventions that support students as they begin relearning what they know about race.

"One important part of addressing racism in the United States is going to be in education," Graham said. "And one step toward doing that is helping pre-service teachers, as they become teachers, understand their own biases."
Graham's Critical and Sociocultural Studies in Education doctorate has required "core" courses including "Curriculum Theory: Contesting Educational Content" and "Sociology: From Reproduction to Resistance." It also features the (required) research course "Qualitative Methodology II: Postcritical Inquiry" which "[e]xplores the epistemic limits of representing human experience, and the political and ethical implications for researchers beginning with Marx."
MORE: New teacher standards are 'dangerous' for pro-life teachers and students
IMAGE: pathdoc / Shutterstock.com
Like The College Fix on Facebook / Follow us on Twitter