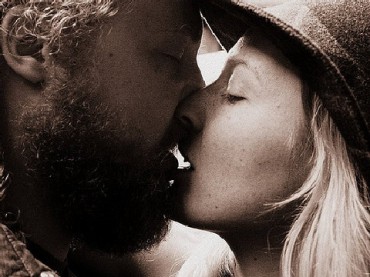 This may be the most effective anti-PDA campaign ever: A college in Texas has kicked out an autistic student for mistaking a stranger for a friend and kissing her on the head.
NBC 5 DFW reports that Brian Ferguson, 20, attends special-needs classes at Navarro College as part of a program with the Waxahachie Independent School District:
The woman, who has not been identified and could not be reached for comment, turned out to be a stranger.

"He gave her a hug and kissed her on the top of her head," [Ferguson's mother Staci] Martin said. "He's 6'5″, so when he gives hugs, he'll give you a big hug and kiss you right here on the top of your scalp."

The school called it an assault, she said.

"And then they labeled it 'sexual assault' because of the kissing," Martin said. "They said a kiss is considered an assault."
The college is passing the buck, saying it's the school district's call. The dean told Martin that her son was "suspended indefinitely," which has crushed Ferguson:
"I want to go back to school," Ferguson said when prompted by his mother. "I'm bored staying at home."

He also said he was sorry if he offended the stranger.
As expected, the school district is hiding behind "student privacy laws" to avoid discussing specifics of the case, including who accused him.
Like The College Fix on Facebook / Follow us on Twitter
IMAGE: Gagilas/Flickr