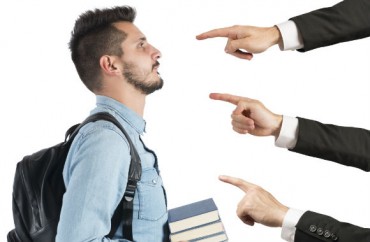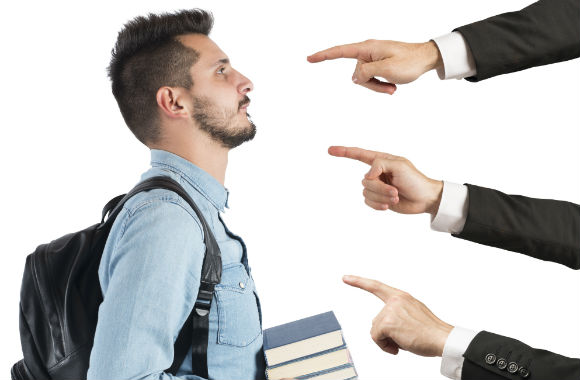 If you've ever wondered what "free speech" would look like under progressive leadership, look no further than what transpired at the University of Washington on May 3.
The campus College Republicans, or UWCR, held an "affirmative action bake sale" to protest the passage of I-1000 which repealed the state's anti-affirmative action laws. At the event, cookies were sold at the following prices: $1.50 each for Asians, $1.00 for whites, $0.50 for African-Americans and Hispanics, and free for Native Americans (and, according to Twitter, women got $0.25 off their purchase).
According to The Stranger, counter-protesters "dwarfed" the UWCR.
Michele Andrasik, an assistant professor at UW, must have skipped civics all through her schooling as she dubbed the bake sale "harassment": "How can you put that Native Americans are free?" she complained. "And that African American lives are worth 50 cents? That is so demeaning and degrading and it makes people feel like they don't belong here." Again, this is an assistant professor.
UW PhD candidate Emily Myers was equally clueless as she referred to the bake sale as … a danger to public health: "I don't believe that this is a free speech issue, I believe this is a public health issue. For an institution that centers and wants to promote diversity on campus, this goes absolutely against those values."
Myers added that by allowing the bale sale, UW officials "demonstrate[d] a lack of leadership."
Steffan Carter, a custodian at Medical Center and a veteran, spoke to the crowd, saying he believed he was only able to get his job through affirmative action.

"I truly believe in First Amendment rights, for everybody to be able to discuss and exercise their rights," Carter said, "but this is inappropriate. This is blatant, blatant, blatant, blatant racism when you take a sign like this and you put prices on it and you're valuing what people are." …

"I'm mad, that's why I'm here," Abigael Mbaluka, a third-year UW student, said. "I'm a first generation college student. I am an immigrant. What it means to me to have affirmative action is to be able to go to school. When you threaten my ability to go to school I have to come here to fight it." …

UWPD filed in as things got heated. One person was led away in handcuffs after reportedly swiping a tray of the alleged-Costco cookies off the table.
One photo featured in the Stranger story shows UW lecturer Stuart Reges getting heat for telling protesters that he "doesn't see racism at UW." One student responded "That's because you're white." Reges drew the ire of the UW community a year ago for an article he wrote titled "Why Women Don't Code."
Some were so angry at Reges' piece that they issued a set of demands (surprise, that) such as "intersectional diversity and sexual harassment training" and review of introductory programming courses to "ensure that they are inclusive of students from all backgrounds."
MORE: Affirmative action policies punish minorities, too. I'm one of them.
MORE: Prof: Trump fighting affirmative action 'reinforces white supremacy'
IMAGE: Shutterstock.com
Like The College Fix on Facebook / Follow us on Twitter