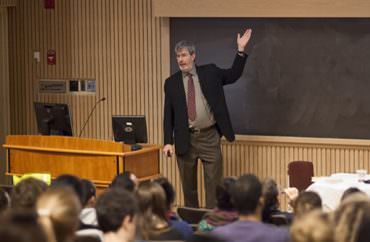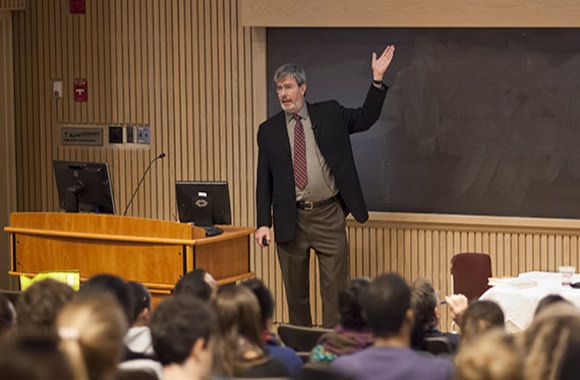 Racial minorities may be hurt more by affirmative action than previously thought
A scholar on the issue of affirmative action recently concluded another study that reaffirms that many racial minorities are being left behind in college because they enroll in schools they are not academically qualified to attend.
Furthermore, his research has found the effect of placing students in schools that are not a good fit for their academic ability could be larger than previously thought.
University of California Los Angeles Professor Richard Sander spoke to The College Fix about his findings with University of Arkansas Professor Robert Steinbuch.
The pair have a new paper coming out which concluded that "mismatch" has created "large admissions preferences that create big credential gaps between the students who receive preferences and their classmates."
The Fix reviewed a copy of the forthcoming paper and the results are also discussed in an essay at the Martin Center for Academic Renewal.
Sander (pictured) said via email that the "single most powerful predictor" of whether a student will pass the bar exam is "whether or not the student is attending a school where his or her entering credentials (undergraduate grades and LSAT score) place the student close to a typical student at the school."
"If a student's credentials are much lower than his or her classmates' credentials, the student is much more likely to fail the bar exam, and the risk increases steadily as the 'gap' increases," Sander told The Fix. "This means that large admissions preferences – whether racial, [socioeconomic status], legacy, etc. – are very harmful to a student's prospects of passing the bar and becoming a lawyer."
He told The Fix that this paper found a larger mismatch effect. "Several earlier studies found evidence for this same 'mismatch effect' in legal education, but this study is the first to be able to measure each individual student's level of mismatch directly."
MORE: Harvard loses $15 million lawsuit over affirmative action legal fees
"With more direct data, we found that the mismatch effect is even larger and more severe than prior estimates indicated," Sander said.
The professors reviewed the outcomes of about 6,500 students at four different law schools. Obtaining data to study this issue continues to be a problem, according to the legal scholar.
Professor Sander called the research "timely" given that the Supreme Court is considering the use of racial preferences in admissions.
"Our finding is particularly timely because of the Supreme Court's current consideration of racial preferences in the [Students for Fair Admissions] cases," he wrote. While the case is about the "legality of preferences" and "not about their consequences," Sander wrote, the role of mismatch still plays into the "larger public discussion" about the value of preferences.
"In particular, it is important for universities and law schools to understand that if the Court bans racial preferences, they should think twice about using other sorts of 'substitute' preferences on the same scale, or about giving less weight to credentials like the LSAT," Sander told The Fix.
The Fix reached out to Yale University legal scholars Ian Ayres and Richard Brooks to ask for comment on Sander's research, as both wrote a paper critical of mismatch effect. Neither have responded to requests for comment sent more than a week ago.
MORE: Campus diversity efforts tend to worsen stereotypes
IMAGE: Courtesy photo
Like The College Fix on Facebook / Follow us on Twitter